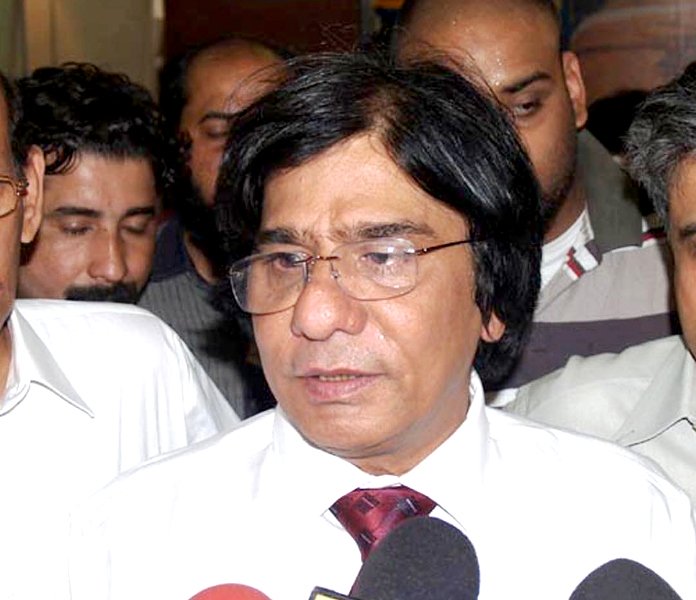 ---
KARACHI: An anti-terrorism court (ATC) dismissed on Wednesday an application moved by the Muttahida Qaumi Movement lawmaker Rauf Siddiqui seeking permission to travel abroad.

Siddiqui is allegedly involved in the Baldia factory fire case and has recently obtained interim bail from the ATC-II. Being on bail restricts his exit from the country unless the court allows.

Deadly blaze: Baldia factory arsonist confesses in court

The MQM MPA had moved his application contending that he was an engineer by profession and wanted to travel to a country in the Gulf states to work with a consultancy firm.

His lawyer, Shaukat Hayat, argued that his client could obtain this right to free movement under Article 15 of the Constitution. He also cited two rulings of the Supreme Court in similar matters to support his arguments.

The ATC-II judge also listened to the prosecution, which opposed granting permission to the accused and apprehended that he might not return to the country.

After listening to the arguments from both the sides, the judge decided to dismiss the application.

Baldia factory fire: Key suspect brought back to Karachi from Bangkok

The MPA, in collusion with an absconding suspect, Hammad Siddiqui, has been alleged to have extorted Rs40 million to Rs50 million from the owners of the Ali Enterprises garment factory on the pretext of relieving them in the prosecution.

More than 250 people were killed in the fire at Ali Enterprises in Baldia Town on September 11, 2012. Initially, the factory owners were booked under murder charges for their alleged negligence in ensuring workers' safety.

Later, in February, 2015, it emerged that the fire was an outcome of a planned terror activity devised by activists allegedly belonging to the MQM in fury over non-payment of extortion by the factory owners.

The factory owners have now been excluded from the case as suspects and are now being deemed as victims. On the other hand, the MPA, Hammad, a former sector incharge Abdul Rehman alias Bhola and a worker, Zubair alias Charya, have been implicated in the case.

Published in The Express Tribune, February 17th, 2017.