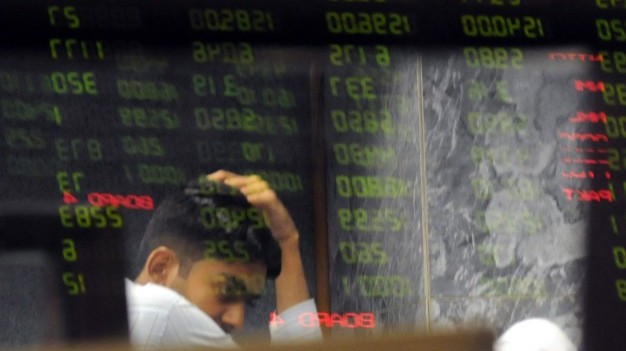 ---
KARACHI: Another downward day took its toll on the Karachi Stock Exchange with indices showing losses in the early half of Friday.

Key indices kept showing ups and downs in trend. The KSE-100 Index lost in the early half of the day but stabilised in the later half.

The Index is currently at 10,280 on the board but still does not show any tenacity around par value.

Top 3 companies today were Bank of Punjab, PTCL-A and OGDC.

The All-Share Index is down by 10 points.

Total exchange volume was only 70 million.