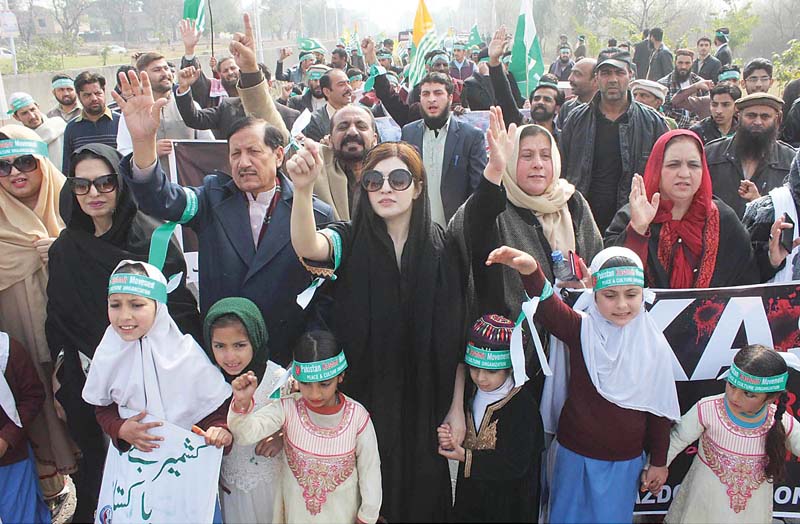 ---
MIRPUR: A constitutional reforms committee, led by a federal minister, has been formed to formulate amendments to replace the 1974 Act of Azad Jammu and Kashmir (AJK).

This was stated by AJK Prime Minister Raja Farooq Haider Khan on Wednesday.

Addressing a news conference at the PWD Rest House in Mirpur, Haider said that the amendments would lead to major reforms in the valley.

"The people of AJK were denied their legitimate rights through this interim constitution," the AJK premier observed while flanked by several members of his cabinet including Sports and Culture Minister Muhammad Saeed, Senior minister Tariq Farooq, MLA Rukhsar Ahmed and members of local political parties.

Calling the 1974 act a "gift" from Zulfikar Ali Bhutto, Haider said that formulating the amendments was the top priority for his government.

"It (amendments) would strengthen the Kashmir freedom struggle, expedite the progress of AJK through self-reliance of local resources and address of local issues in minimum possible time," he added.

To a question, Haider assured that his government was on the same page as the Pakistan Muslim League-Nawaz-led government of Pakistan. He disclosed that a constitutional reforms committee headed by a federal minister had been constituted to bring about the amendments in Act 1974, the interim constitution of the AJK State.

Part of CPEC

The AJK premier added that the valley was one of the eight mega industrial zones being established under the CPEC.

In this regard, he said that a dual carriage express way on the Mansehra-Muzaffarabad-Bhimber-Mirpur-Mangla route is being built under CPEC and would open new avenues of economic progress.

He added that Prime Minister Nawaz Sharif had principally agreed to the proposals which included paying royalties to AJK for the Mangla Dam and the upcoming 969 megawatt  Neelam-Jhelum Hydel Power project.

Tourism uplift

Unveiling a proposed tourism uplift plan in AJK, Haider said that a grand network of roads, especially along the picturesque Mangla dam lake would be built.

This, he claimed, would help attract local and foreign tourists, generating an income of at least Rs30 billion per year for the area.

Further, Haider said that the government was seeking to establish a Board of Investment (BOI) for the valley in order to attract investments in tourism and industrial sectors.

Gas supply

Talking about the long-standing demand of Mirpur's residents, Haider said that they were working on bringing Sui natural gas to parts of Mirpur city soon.

Published in The Express Tribune, February 16th, 2017.