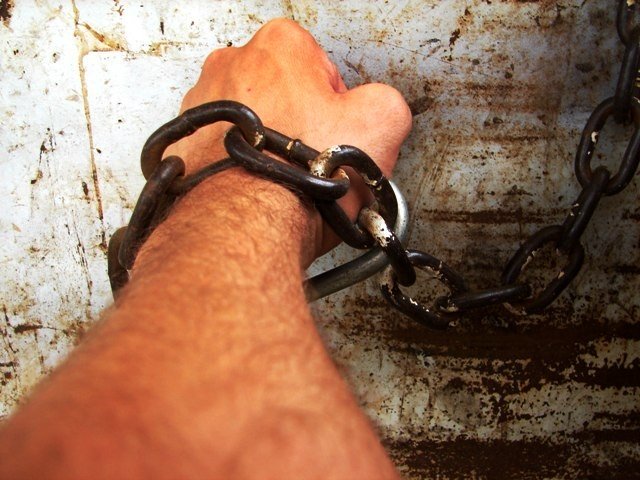 ---
KARACHI: An Anti-Violent Crime Cell (AVCC) SHO, Akhtar Hussain, was booked in a kidnapping for ransom case Monday night.

Inspector Hussain was booked in an FIR registered at the Kalri police station on the complaint of a citizen, Muhammad Ikhlaq.

Hussain was accused of kidnapping and taking ransom from Ikhlaq. "Hussain, along with his police party, kidnapped me and released me after at least 18 hours of detention after getting Rs33,000 as ransom," Ikhlaq told The Express Tribune.

A resident of Kalri area in Lyari, Ikhlaq is associated with the spare parts business. According to him, he purchased three flats in a residential building in Kalri while the builder of the flat, Shahid, did not provide them with any utility services.

"When we forced him [Shahid] to provide the utility services, he asked the AVCC SHO to kidnap me," said the complainant.

Ikhlaq was kidnapped on December 4 last year. Later, he complained to senior police officials who initiated an inquiry into the matter.

"An inquiry was conducted against the police official and he was first suspended by the additional Karachi IG after being found guilty," Criminal Investigation Agency chief Dr Jameel Ahmed told The Express Tribune. Later, a case was registered against him, said Ahmed.

Although a case has been registered, the suspects nominated in the FIR, including AVCC SHO and builder Shahid, have yet to be arrested.  This is not the first time such an incident has occurred as over a dozen police officials have been found guilty and arrested last year for their involvement in criminal cases, including street crimes, kidnappings, extortion cases and robberies.

Published in The Express Tribune, February 15th, 2017.
COMMENTS
Comments are moderated and generally will be posted if they are on-topic and not abusive.
For more information, please see our Comments FAQ