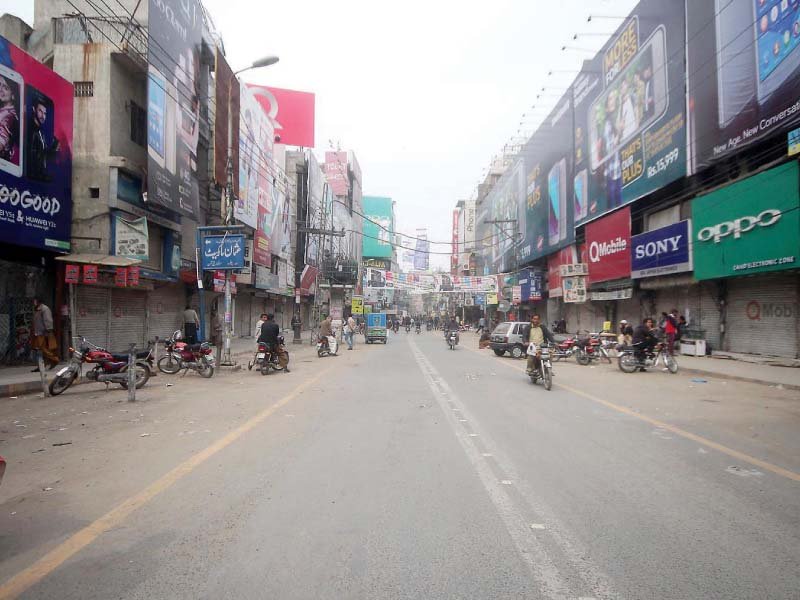 ---
LAHORE: Time may one day heal the wounds of the dozens of people injured in Monday's suicide blast on Mall Road outside the Punjab Assembly, but the scars of some run deeper.

Can three-year-old Muhammad Taha, who still does not know that he lost his father in the attack, ever overcome the loss of his father?

"The age old cliché of time is the greatest healer does not apply to him," says Noman, the driver of slain DIG Capt (retd) Ahmed Mubeen. "His son is just three years old and has no idea why such a large number of people are coming to his home," he says.

He reiterates the wounds of the people who suffered injuries in the Mall Road may heal after a few days, but not Taha's.

On Monday night, when the body of Ahmed Mubeen was being shifted to his residence, his relatives and a large number of police officers, including the Punjab IGP, flocked to his house to pay homage as the official died in the line of fire.

Tragedy all around

It is said that parents should never have to bury their child. These words hold sadly true for a mother whose daughter Fatima was killed in the incident. The girl was scheduled to tie the knot next month.

"Her life was cut tragically short. She was coming with her brother after shopping when the incident occurred," she said.

The mother stated that her son was also in serious condition and has been admitted to the Sir Ganga Ram Hospital. He still does not know that his sister has left him. "I did not send them out to become martyrs. Please pray for our country; lots of innocent blood has been shed," the woman cries.

Hospitals including Sir Ganga Ram, Mayo Hospital and Lahore General Hospital are full of such tragic scenes. As many as 58 people are admitted to these medical facilities with six in critical condition.

Relatives of the injured and government officials were continuously visiting the hospitals. Of the 58 injured, 28 people with minor injuries were allowed to go home after initial treatment.

Hospital sources confirm more than six people are still in critical condition and are being treated at the Intensive care unit (ICU).

Punjab Chief Minister Shehbaz Sharif and Health Minister Khawaja Salman Rafique visited the injured at Ganga Ram hospital and inquired about their health.

According to a statement, the CM said the back to back attacks in Quetta and Lahore meant that the enemy may be weakened, but still exists.

Fatima's mother, in the meanwhile, is hanging onto such words by officials. "I wish they could uproot terror so that millions of innocent daughters and sons can be saved."

Published in The Express Tribune, February 15th, 2017.
COMMENTS
Comments are moderated and generally will be posted if they are on-topic and not abusive.
For more information, please see our Comments FAQ