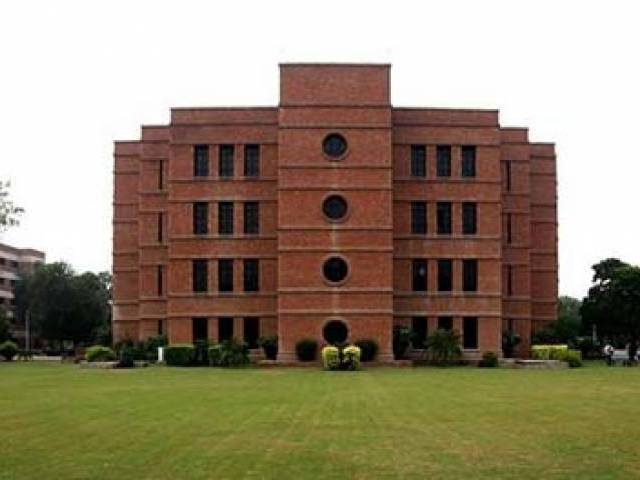 ---
LAHORE: The Lahore University of Management Sciences (LUMS) organised its annual Deans' Honour List (DHL) at four different ceremonies. The event was especially planned to give recognition to 368 of the brightest students from all four schools of the university.

According to a statement issued by the university on Monday, this year, the DHL ceremonies were designed on a larger and more resplendent scale than previous years, where students from the Suleman Dawood School of Business (SDSB), Mushtaq Ahmad Gurmani School of Humanities and Social Sciences (MGSHSS), Syed Babar Ali School of Science and Engineering (SBASSE) and Shaikh Ahmad Hassan School of Law (SAHSOL) were given recognition for their outstanding academic performances during the academic year 2015-2016.

Jessup law moot: 'Students must have sense of responsibility'

Vice-Chancellor Dr Sohail Naqvi said, "These students have achieved academic success through diligence and hard work. By committing themselves so wholeheartedly to the achievement of academic excellence, they are following in the very best scholarly traditions of LUMS and laying the foundations upon which they can build successful careers in their respective majors."

He added that education was the only answer to the current internal and external challenges faced by Pakistan, and that well-educated youth were the need of the hour.

Upon receiving the recognition, one of the achievers said, "This privilege reaffirms the faith that hard work does get recognised and appreciated. It is a big accomplishment for me to be listed among the top merit achievers. All this is due to support from my teachers. I would like to take this opportunity to thank LUMS for providing such platforms where merit and excellence is acknowledged and celebrated."

Published in The Express Tribune, February 14th, 2017.
COMMENTS
Comments are moderated and generally will be posted if they are on-topic and not abusive.
For more information, please see our Comments FAQ