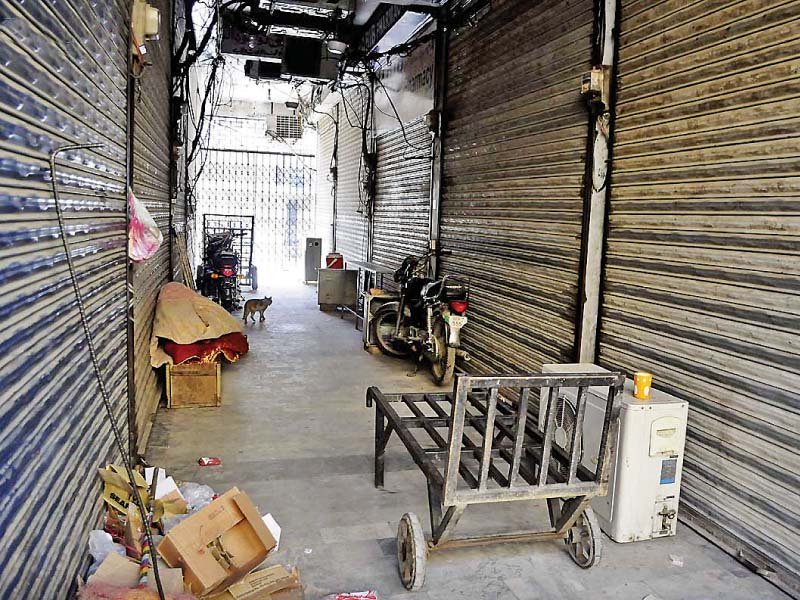 ---
RAWALPINDI: Pharmaceutical manufacturers and medical store owners blocked several main thoroughfares in Rawalpindi on Monday as they staged protest rallies against amendments to the Drugs Act 1976.

Medical stores in the city were also closed following a strike call from the Drug and Chemist Association, leading to problems for consumers and patients.

The druggists and manufacturers took to roads at about noon. They blocked Peshawar Road at Churr Chowk, Mall Road in front of Military Hospital, Jhelum Road near Swan Bus Terminal, and Benazir Bhutto Road near Liaquat Bagh.

The protestors started their primary rally from Amin Plaza, in front of Military Hospital, on Mall Road.

Another rally set off from Committee Chowk where medical store works and owners from Bhabra Bazaar, Commercial Market, and Benazir Bhutto near a public hospital gathered before marching towards Liaquat Bagh. They demanded that the government rescind recent amendments to the drug law which prescribed harsh punishments for manufacture and sale of spurious medicines.

The roadblocks created traffic jams in the city, especially on Peshawar and Benazir Bhutto roads where traffic remained clogged for hours.

City traffic wardens were seen helplessly trying to manage the flow of traffic on main arteries of the garrison city. However, a statement released by the traffic police claimed that the wardens performed their duties well during the protest rallies.

Published in The Express Tribune, February 14th, 2017.