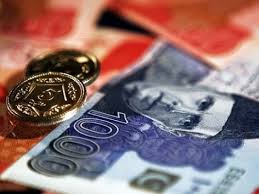 ---
ISLAMABAD: The Special Investigation Unit (SIU) of Islamabad Police has nabbed two members of a gang who were involved in conning innocent people by telling them that they had won a lottery and swindling them out of their money as "advance payments".

Police also recovered Rs500,000 in cash from their possession.

SP Investigation Muhammad Ilyas constituted a team headed by DSP CIA Bashir Noon to ensure arrest of con artists.

The swindlers used to call people on their phones pretending to be lottery agents. The target would be told that they had won a fortune in a lottery – irrespective of whether they had entered a lottery or not.

However, the cons would ask the lottery "winner" to pay processing fee to secure their prize.

Lured by the greed, the unsuspecting victims would dispatch the money. In return, the victims were told to collect their prize at a certain date only to be duped as by that time the conmen had flown the coop.

In one such case, the cons called Mahjabeen Ahmed, and took Rs525,000 from her. But when she realised she had been cheated, she filed a complaint.

SIU tracked the suspects, identified as Habib Ahmed and Yousaf – both hailing from a village in Sargodha, and recovered Rs500,000 in cash from them.

During initial investigations, they admitted to have conned Mahjabeen.

Officials added that the cons spoke fluent Arabic and used to pose as nationals of Middle Eastern countries.

Moreover, the two men said that they have been conning citizens in other cities of Pakistan as well for which police had sought records from police stations concerned.

Published in The Express Tribune, February 13th, 2017.