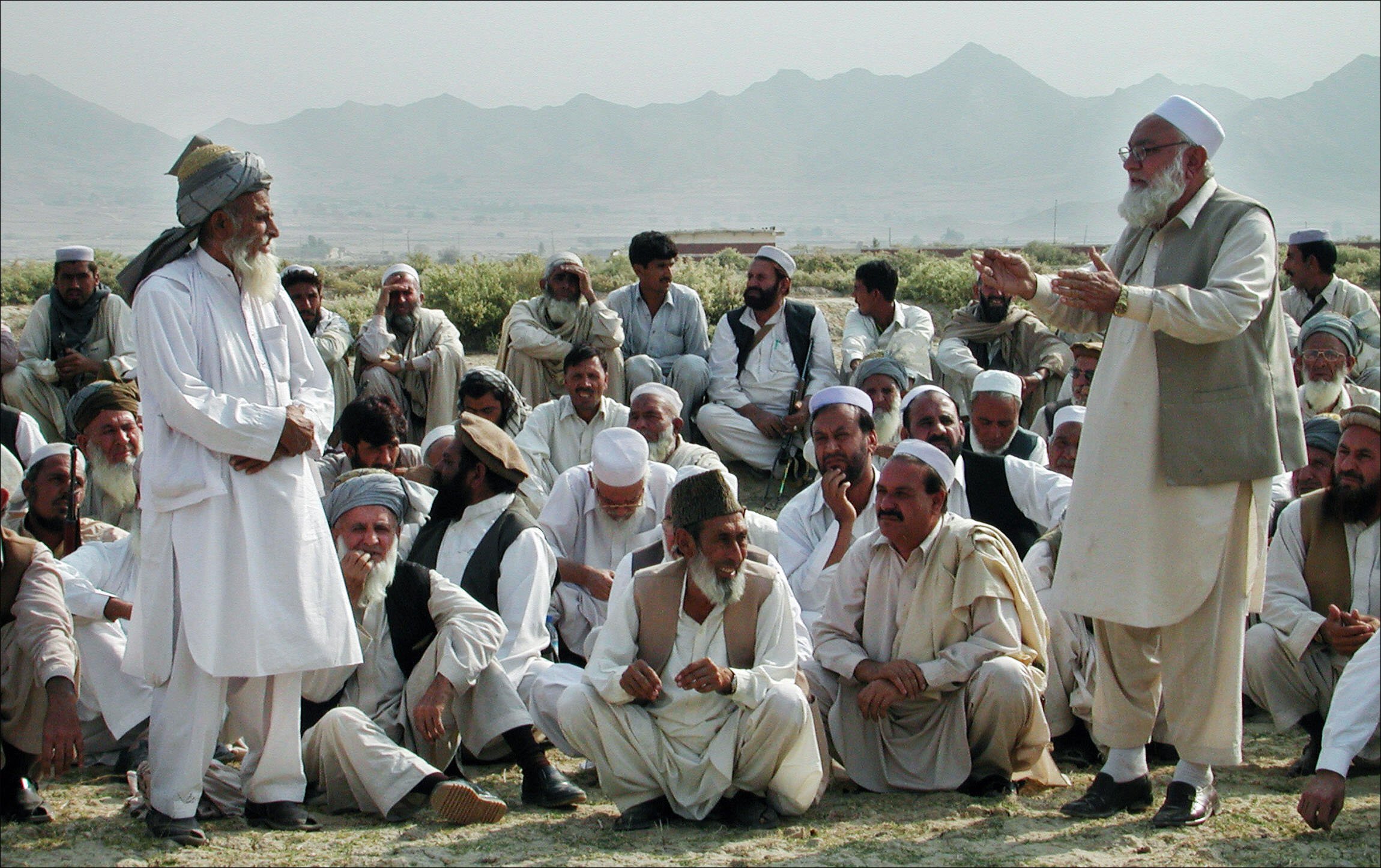 ---
KOHISTAN: A tribal council failed to reach consensus on a long-standing dispute over the newly-formed Lower Kohistan district headquarters.

The issue will now be debated on February 15 in a grand jirga with representation from all the major tribes of Kohistan.

Tribal elders from Palas and Dasu met at Jinnah Bagh in District Abbottabad on Sunday. Jamiat Ulema Islam-Fazl (JUI-F) MPA Maulana Asmatullah and PML-N parliamentarian Abdul Sattar Khan, as well as Palas Kolali Committee members, attended the meeting.

Asmatullah, who hails from Pattan, argued that Palas Tehsil consists of 16 union councils with 500 villages and a population of around 175,000. Pattan Tehsil though, has 10 UCs with 94 villages and a total population of 100,000.

This, he said, was proof enough for the people of Palas to demand the status of district headquarters. He added that houses on a newly constructed administration block covering 20 kanals were planned in Palas, hence it would be a waste of government resources to build in Pattan.

The parliamentarian said tribal elders of Pattan had intentionally blocked roads and socially ostracised the people of Palas to exact revenge for opposing the headquarters status for Pattan.

Emphasising that the culture and language of the two tehsils were poles apart, Asmatullah demanded that the government either declare Palas as the district headquarters or allow the people of Palas to remain with Dasu – the district headquarters of Upper Kohistan.

Sattar, however, said that he would support Palas Tehsil if they agree to an amicable and non-violent solution.

However, he opposed the idea of Palas Tehsil becoming a part of Upper Kohistan.

Support for jirgas and panchayats

Afzal Kohistani, a human rights activist, called for the issue to be resolved once and for all to end the acrimony which has developed between residents of the two tehsils over the past few years.

He added that the only way to convince the people of Palas would be if the provincial government announced the establishment of an equal number of offices in both tehsils. "If [the government] agrees, then the two sides could end their opposition and help in the smooth implementation of the government's plan which has been endorsed by the high court and the apex court," he said.

He requested all stakeholders to avoid political manoeuvring at the cost of Kohistan's development.

He, though, reiterated that Palas becoming a part of Upper Kohistan was not a viable option, since citizens would have to cross the Pattan bridge to get to Dasu, which would be very expensive for them.

Protests

Meanwhile hundreds of residents of Dasu and Shitiyal in Kohistan gathered in Shitiyal Bazaar on Sunday and protested against the demands Palas residents about merger of Palas Tehsil with Dasu instead of with Pattan.

Led by QWP's General Secretary Asadullah Qureshi, the villagers blocked the Karakurum Highway for some time to mark their protest.

They warned of further agitation if the government allowed the merger.

Published in The Express Tribune, February 13th, 2017.
COMMENTS
Comments are moderated and generally will be posted if they are on-topic and not abusive.
For more information, please see our Comments FAQ