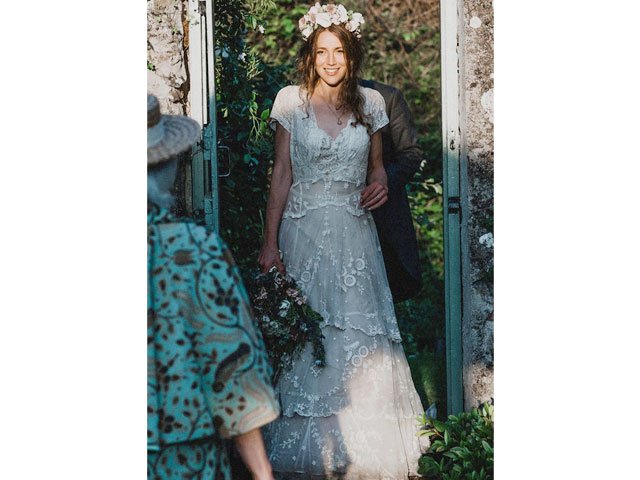 ---
A 150-year-old wedding dress that had been lost after a dry-cleaning service went bankrupt was found following a social media appeal, British media reported on Saturday.

Tess Newall, a Scottish woman from East Lothian, took to Facebook for help in tracking down the 150-year-old wedding dress, handmade by her great-great-grandmother Dora in 1870.




She initially thought the antique dress had been sold after Edinburg firm Kleen Cleaners went bankrupt but she still took to social media to make an emotional appeal for the antique which was shared over 0.3 million times.

'Lost continent' discovered under island of Mauritius in Indian Ocean

"I have just found out that the dry cleaners have lost my much-loved wedding dress," Newall wrote in her Facebook post. "It was made by my great-great granny in 1870 (I altered the top) and I wore it in June 2016. It seems that the dress was taken to be sold so it could be winging its way anywhere. Please share this far and wide in case anyone stumbles across it."

Hours after her appeal went viral on social media, she was contacted by the administrators of the dry cleaners to say the dress had been found by the shop landlord in a crumpled heap on the floor.

According to BBC, the 29-year-old in June said she was "absolutely over the moon" at the discovery, and said the last 24 hours had been "surreal". The dress was sent to be dry cleaned in September and the shop shut in October. The business is now being dealt with under Scottish bankruptcy law in a process known as sequestration.

Sharing the good news online she said, "My mum and dad have just been let into the shop and to their amazement and joy it is our dress! (not cleaned but still with our ticket)."

"My family can't thank you all enough for creating this frenzy which allowed us into the shop before it was too late, and are over the moon to be *almost* reunited with Dora's dress," she added.