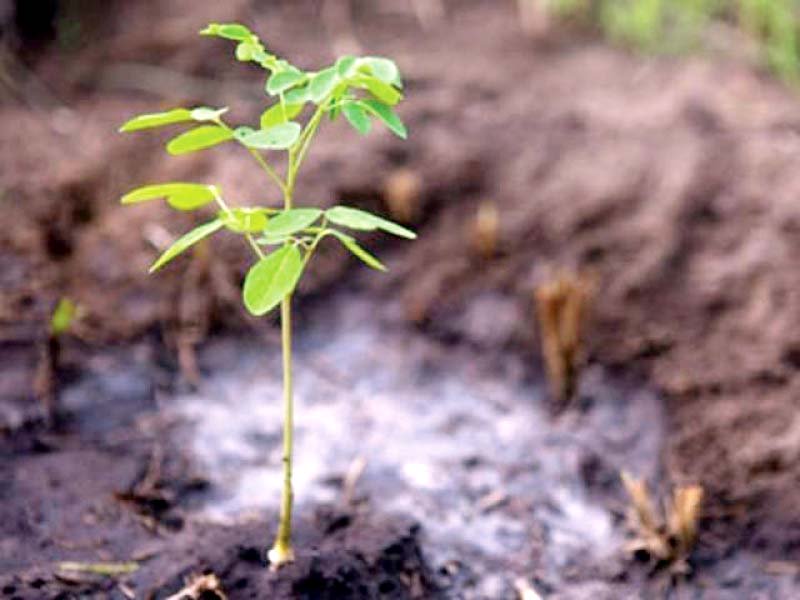 ---
LAHORE: With the aim to boost economy and ensure pollution-free atmosphere, the Punjab government is focused on extensive tree plantation being carried out across the province, said Punjab Forest Wildlife and Fisheries Department Secretary, Captain (retd) Jahanzaib Khan on Wednesday.

"To make Punjab a greener province, plantation was being carried out at both public and private lands on a large scale," he said, adding, a project of planting 300,000 olive trees in five districts of the province has already been started," he said. He added that enhanced tree plantation was of vital importance to meet the needs for timber and energy requirements in the province.

He said that Chakwal was ahead of Attock, Jhelum, Rawalpindi and Khushab in terms of olive cultivation and that 40% of the olive trees were planted in Chakwal during the last two years. "After extensive research, we have selected 16 species of olives which are commercially productive to be planted in Potohar. Some of these are better than those found in Italy and Spain in taste and oil production because our soil is rich and our climate suitable for olive cultivation," he claimed.

Teachers, students and all segments of society were being motivated to play their active part in the forthcoming spring plantation campaign, he said.

Replying to a question, he said climate was one of the main determinants of agricultural production, which across the globe, was emerging as one of the main concerns. Owing to these challenges, adoption of 'climate smart sustainable technologies' by the Punjab government was need of the hour.

Meanwhile, a senior official of Environment Protection Department (EPD) Punjab, Naseem-ur-Rehman told APP that as part of the Lahore canal widening project, the Parks and Horticulture Authority was planting 5,000 new trees on both sides of the canal as a compensation for 1,300 trees were cut during the road project.

Published in The Express Tribune, February 9th, 2017.
COMMENTS
Comments are moderated and generally will be posted if they are on-topic and not abusive.
For more information, please see our Comments FAQ