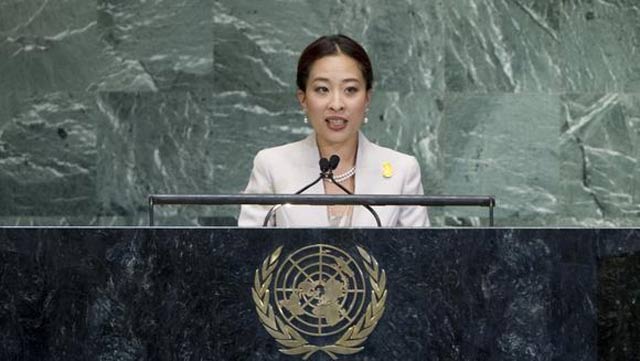 ---
The new Thai king's daughter, Princess Bajrakitiyabha Mahidol, is to become a goodwill ambassador for the rule of law in Southeast Asia, the United Nations Office on Drugs and Crime said on Wednesday.

The princess would help to promote justice reform and had a special interest in prison issues, particularly around women in prison, the regional head of the UNODC told Reuters. She would be active in Thailand as well as the rest of Southeast Asia.

UN slams first royal slur charge under new Thai king

"She doesn't see herself as above the law and is interested in helping out to advance justice reform," UNODC regional representative Jeremy Douglas said.

The announcement of the appointment came a day after a UN human rights expert in Geneva criticised Thailand for the application of its own lese majeste law which sets out long jail sentences for anyone insulting the monarchy.

Thai King Bhumibol, world's longest-reigning monarch, dies

A military government has been in power in Thailand since a coup in 2014, and the foreign ministry defended the law and said it was not aimed at curbing freedom of expression.

The profile of the princess had been rising even before her father, King Maha Vajiralongkorn, took the throne in December. His oldest child, she is the daughter of the first of his three wives.

The princess has served as Thailand's ambassador to the UN Commission on Crime Prevention and Criminal Justice and as ambassador to Austria.
COMMENTS
Comments are moderated and generally will be posted if they are on-topic and not abusive.
For more information, please see our Comments FAQ