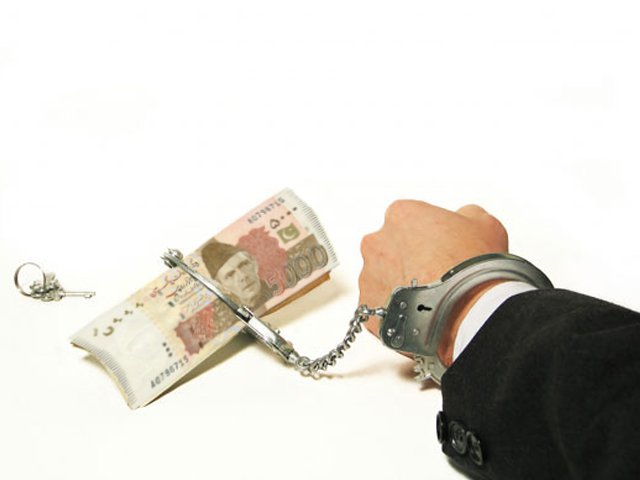 ---
LAHORE: The Punjab government's Strategic Reforms Unit (SRU) has spent nine million over the past 2.5 years while trying to eliminate corruption from administrative departments through legislations, reforms and changes.

The SRU, formerly named the Special Monitoring Unit of the Punjab Chief Minister's Office, has declared its expenses to ensure transparency and accountability of its performance of the period since it started functioning in 2014.

To ensure convenient atmosphere for citizens, the reforms unit has introduced legislations and ensured implementation of legislations like the Punjab Protection of Women Against Violence Act, the Punjab Motor Vehicles Transaction Licensees Act.

The unit also helped in the introduction of customised number plates, re-registration of out-of-province vehicles, digitisation of registration books, change in ownership of number plates, penalty on not displaying official or security featured number plates and the penalty on counterfeit number plates.

Legislation on the Women Protection Authority, Shehr-e-Khamoshan Authority as well as the e-challan system, increase in motorcycle finds and percentage share of revenue of traffic personnel are also in process.

The SRU has ensured a 180-degree shift in the working of the Punjab Excise and Taxation (E&T) Department to make the system public friendly under its Transport Sahulat Programme.

To ensure equal status of women in society and providing them protection, relief and justice, the SRU has set up women centres, Women on Wheels, an anti-harassment android application, gender sensitisation in the curriculum and street theatre initiatives.

Under its social reforms programme, the SRU introduced model graveyards (Shehr-e-Khamoshan), old-age citizens programme and mobile and on-ground libraries.

Under its programme of Women on Wheels, the unit trained 694 women in five districts of Lahore, Multan, Faisalabad, Rawalpindi and Sargodha to ride bicycles. Another 2,000 women are under training in these districts.

SRU Director-General Salman Sufi told The Express Tribune that all programmes aimed at ensuring a convenient atmosphere for citizens and to eliminate corruption.

As part of the chief minister's office, the SRU operates as an independent think-tank to advise the government. It strategizes and implements 10-year plans for different departments.

Revealing the expenses of SRU, Salman said the unit spent Rs9.19 million, of which Rs4.14 million was spent on the salaries alone.

Giving the breakdown of the total amount, he said Rs27,728 were spent on telephone bills; Rs280,448 on travel allowances; Rs14,305 on fuel; Rs565,960 on advertising and publicity; Rs1.23 million on purchasing computers and related equipment; Rs80,000 on furniture and fixtures; Rs2 million on payment of services while Rs851,587 were spent on miscellaneous expenses.

"This is the taxpayers' money and the expenses should be made public," Salman said.

Published in The Express Tribune, February 7th, 2017.