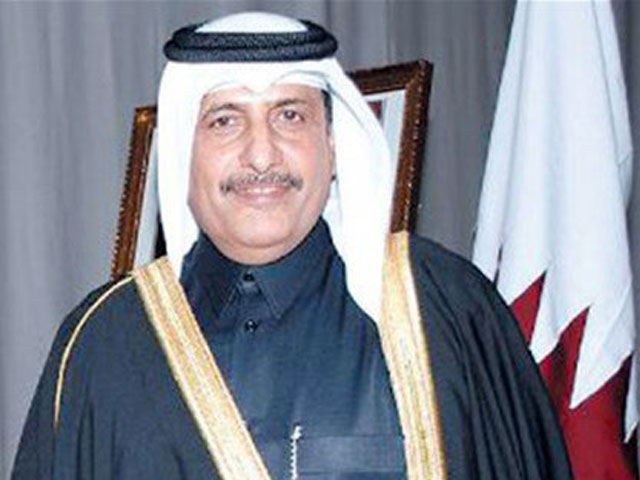 ---
Qatar has distanced itself from any involvement in the Panamagate affair, saying it was an internal matter of Pakistan.

"Let me assure you categorically that my government is not involved in this matter. It is an internal issue, Qatar is not actually involved," Qatar's Ambassador to Pakistan Saqr bin Mubarak al Mansouri told the host of a news show on Saturday.

Qatari prince's letter thickens Panamagate plot

In a bid to provide the money trail for the Sharifs' London properties, Prime Minister Nawaz Sharif's counsel submitted before the Supreme Court's five-judge bench hearing the Panamagate case two letters, apparently written by Qatar's Emir Shiek Hamad Bin Jassim Bin Jaber al Thani.

In the first letter, the emir said the PM's father, Mian Muhammad Sharif, had invested approximately 12 million dirhams in the Al-Thani family's real estate business. The second letter also included transaction details and auditor's reports of the Gulf Steel Mills in Dubai and the Azizia Steel Mills in Jeddah.

Panamagate hearing: Sharifs submit second letter by Qatari prince

Both the letters – respectively submitted in November 2016 and January 26, 2017 - were marked 'private and confidential' and not to be disclosed to any party, except for the benefit of Pakistani courts.

Published in The Express Tribune, February 5th, 2017.
COMMENTS (3)
Comments are moderated and generally will be posted if they are on-topic and not abusive.
For more information, please see our Comments FAQ