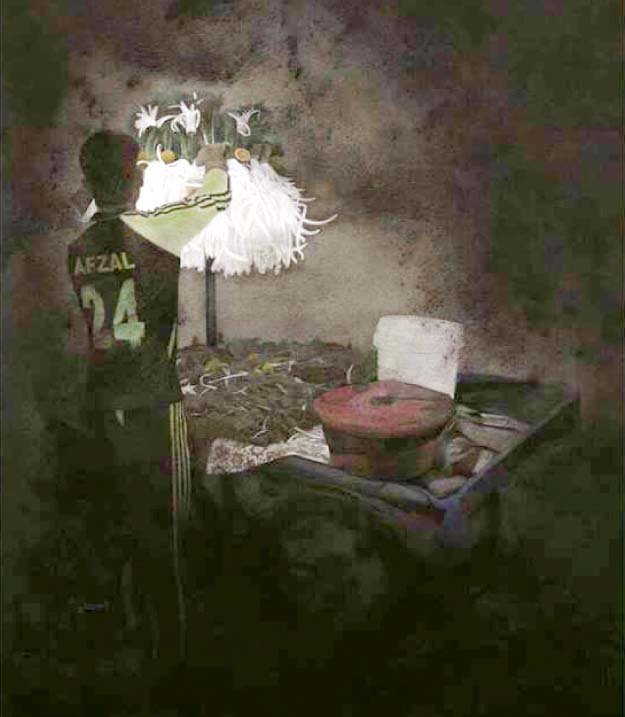 ---
LAHORE: With an aim to cultivate nationalism and positivity, 26 artists showcased their work at the Ejaz Gallery on Friday. Veteran artists RM Naeem and Irfan Gul are curating the group show – a project by Studio RM – titled 'I Live Pakistan'.

The theme of the project is inspired by current political and economic turmoil, which is affecting the social behaviour in general, said Irfan.

The curator added that he felt there was a need to engage our nation in various creative activities to add value, hope and positivity in their lives and project a softer image of Pakistan as a peaceful nation.




According to the curatorial note, the artists were proposed to create one artwork using the image of Pakistani flag as departure point, following the actual proportions of the flag to convey the core curatorial idea of 'I love Pakistan'. The project brought together three generations of visual artists of the country to reflect on the proposed theme and celebrate the positive image of Pakistan.

The exhibition will continue till February 11.

Published in The Express Tribune, February 5th, 2017.