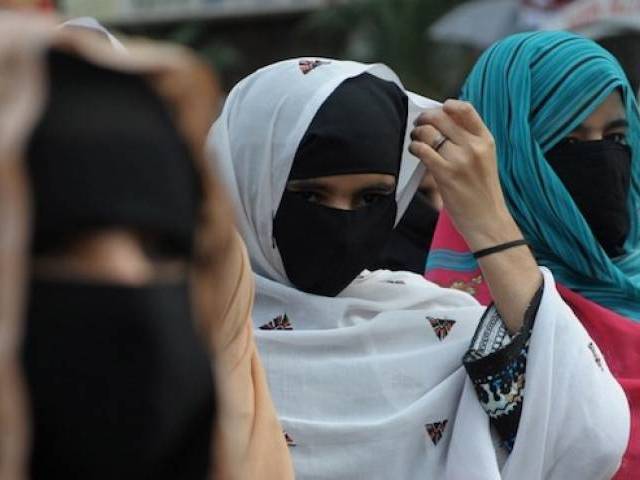 ---
SUKKUR: The nation cannot progress by confining half of its population, therefore equal opportunities should be given to women to participate in politics, besides ensuring their rights, said Ghulam Sughra Solangi, chief executive officer of the Marvi Rural Development Organisation (MRDO).

She was speaking at the launching ceremony of the Gender Equity Programme, which was jointly organised on Friday by the MRDO, USAID and Aurat Foundation in Sukkur.

"If women are provided equal opportunities in all fields of society, they can produce marvelous results," she said. Pakistan ratified the Convention on the Elimination of all Forms of Discrimination Against Women (CEDAW) in 1996 but unfortunately, two decades down the road CEDAW has not been implemented, which shows our commitment to international conventions and covenants, Solangi told participants.

"Keeping in view the gender inequality prevailing in our country, it is not difficult to ascertain why we lag behind other nations in terms of socioeconomic development," she added.

Shafique Khoso, project coordinator at MRDO, highlighted the programme and said that the activities that will take place at the respective district bars and in the premises of respective judiciary to support and strengthen the district bar association on pro women laws. Besides this, he said the establishment of resource centres and facilitation kiosks for women facing difficulties reaching courts due to unavailability of funds or resources for approaching advocates will also be the part of the programme. He added that during this project MRDO will take up 70 cases regarding women rights.

"We appreciate that civil society organisations are making concrete efforts for women rights," said Sukkur mayor Arsalan Shaikh. "Pakistani women have changed a lot during the past 30 years and they are more empowered and emancipated than ever before," he added.

Deputy director of the social welfare department Din Mohammad Shaikh said, "Investment in women's empowerment in Pakistan is the key factor in improving the economic, political and social conditions in Pakistan". Hence, decision-making processes for women empowerment, valuation planning and policy formulation should emphasise on mainstreaming gender equality around Pakistan, he added.

Salman Ali, programme manager at MRDO, said the organisation is implementing the Aurat Foundation and USAID-supported Gender Equity Programme that aims at bridging the gender gap in Pakistan by proactively supporting the development of women. "MRDO will be proud to host this seven-month project, where various events, including awareness sessions as well as research studies will be carried out to promote gender sensitisation amongst its stakeholders," he explained.

Published in The Express Tribune, February 5th, 2017.
COMMENTS
Comments are moderated and generally will be posted if they are on-topic and not abusive.
For more information, please see our Comments FAQ