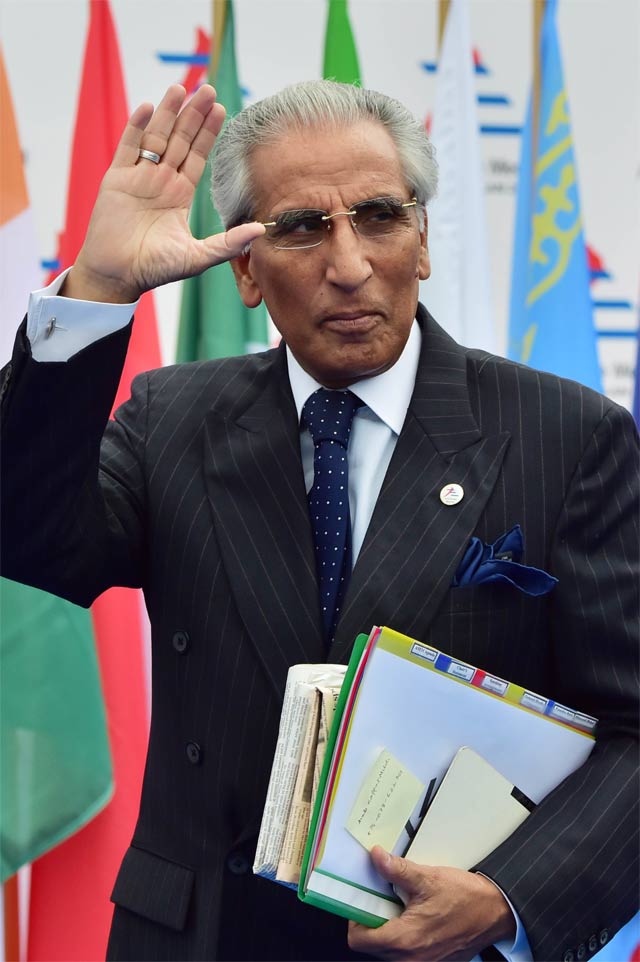 ---
ISLAMABAD: While many countries, including several western nations, are struggling to do business with unpredictable US President Donald Trump, Pakistan is confident that its ties with Washington will touch new heights under the new administration.

On Friday, Prime Minister's Special Assistant on Foreign Affairs Tariq Fatemi held a meeting with US Ambassador David Hale and undertook an early year review of the state of Pak-US bilateral relations. But the focus of their interaction was to finalise the likely meetings Pakistani officials will have in coming months with the new US administration.

Trump immigration and Pakistanis

A statement issued by the Foreign Office confirmed that Fatemi and Ambassador Hale discussed 'prospective engagements' in the coming months as the new US administration settles down in Washington, DC. The two sides expressed the confidence that the moment built over the past years, would be taken to higher levels, the statement said.




The premier's assistant underscored the need to further deepen engagements between Pakistan and the United States, both in the economic and security realms. He expressed confidence that by continuing to work together, the two countries will be able to strengthen cooperation in fighting terrorism, in promoting peace and security in the region and in harnessing the potential for regional connectivity.

They noted that the strategic dialogue mechanism provided the requisite framework for constructive and mutually beneficial cooperation.  This framework comprises six working groups on law enforcement and counter-terrorism; economy and finance; education, science and technology; energy; security, strategic stability and non-proliferation; and defence.

During a meeting with the US ambassador, Fatemi did not condemn the Trump administration outright. Instead, he gave a more diplomatic response in a deliberate attempt not to annoy the Trump administration.

According to the FO statement, Fatemi said that given the state of flux in global geo-political environment and growing turmoil in parts of the world, there is a need to pursue policies that promote harmony, inclusiveness and cooperation. "In the present scenario, approaches that divide the world on religious, ethnic and racial lines should be eschewed," he added but stopped short of denouncing the travel ban.

The cautious approach is attributed to Pakistan's efforts to seek constructive engagement with the Trump administration. Fatemi told a private news channel that the new US administration had assured Pakistan that it would not resort to any drastic steps.

The Trump presidency for Pakistan

In an interview with the BBC, the White House spokesperson also rejected media reports that Pakistan might be included in the list of countries, whose nationals would be banned from travelling to the US. The spokesperson clarified that seven Muslim majority countries' nationals were banned from entering the US because they were not providing the required information. However, he pointed out that there was no need to impose a similar ban on Pakistan since the country was fulfilling that requirement.

Published in The Express Tribune, February 4th, 2017.