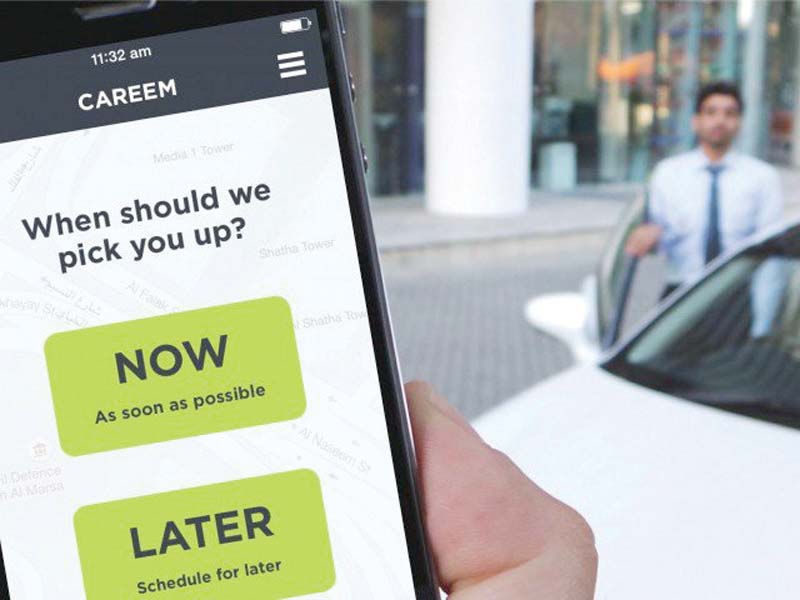 ---
KARACHI: Despite the provincial government having deferred its decision to immediately ban the popular hail-riding service, Careem, in the transport-starved metropolis, the Sindh High Court (SHC) issued a notice to the cab service for 'illegally' operating private vehicles for commercial purposes.

A two-judge bench, headed by Justice Aqeel Ahmed Abbasi, also issued notices to the provincial advocate-general, the provincial transport secretary and Karachi Traffic DIG to file their comments on the legal status of the hail-riding service. The case will be taken up on February 9.

Claiming to have been providing female passengers 'harassment-free rides', Careem, Uber and other such cab services were recently served notices by the authorities in Punjab and Sindh provinces to suspend their 'illegal' operations for want of mandatory registration.

Muhammad Ahsan Puri, a resident of Karachi, had taken the provincial and police authorities and the Careem cab service's chief executive officer to the court, alleging that the foreign-originated company was carrying out its operations in Pakistan, including Karachi, through an internet and mobile phone application.

He said the company provides taxi services, hence fits the definition of motor cab under the Motor Vehicle Rules, 1959. Under the company's policy, the owner of any type of private vehicle could give the vehicle to the Careem cab service, which was using them as taxis that were not registered as non-commercial vehicles under the Sindh Motor Vehicle Taxation and Registration Act. The company pays the owners Rs80,000 to Rs90,000 per month, he added.

Puri said the respondent company was violating the provisions of the Sindh Motor Vehicle Tax Act, 1958, the Motor Vehicle Rules, 1959, and the Motor Vehicle Ordinance, 1965, which specifically provide that the no non-commercial vehicle could be used for commercial purpose. These vehicles must have a certificate of fitness issued by the provincial transport department, the traffic police or other departments.

He further said that the company was using its vehicles as taxis, which had no signboard or symbol, making it difficult for the law enforcement agencies, including the traffic police, to check all the relevant legal requirements to determine the fine for such vehicles in case of violations.

Puri added that the vehicles did not have fare meters installed in the cabs.

He contended that the private owners of such vehicles were earning millions of rupees without disclosing their assets to the government, thus huge tax evasion was being carried out.

Therefore, he pleaded that the court direct the provincial transport department and Karachi Traffic DIG to take action against the operations of the foreign company for violating the laws. It was also pleaded to order the authorities to immediately suspend such illegal operations.

After the initial hearing, the bench issued notices to the provincial transport secretary, Karachi Traffic DIG, Careem cab service CEO and Sindh advocate-general to file their comments by February 9.

Published in The Express Tribune, February 4th, 2017.