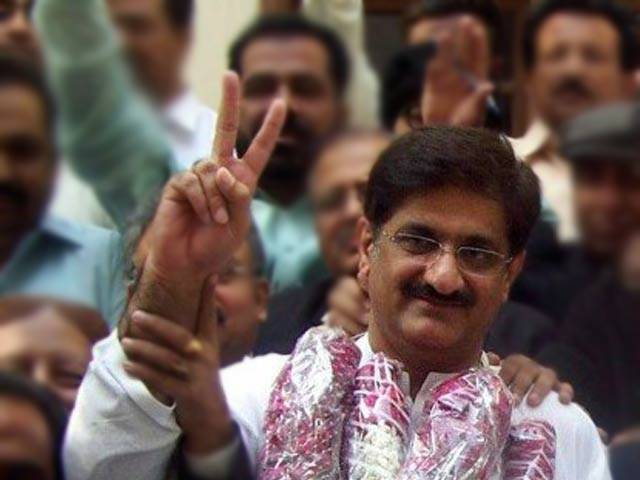 ---
KARACHI: These are lonely times for Sindh Chief Minister Murad Ali Shah as four of his advisers have resigned, following court orders.

The Sindh government was also forced to remove eight other special assistants as the Sindh High Court (SHC) ruled their appointments illegal. As a result, 12 departments now find themselves without heads.

Too many cooks

According to the law, the provincial cabinet size cannot exceed 11% of the total membership of the assembly.  Since there are a total of 168 members in Sindh Assembly, it means the government can only have an 18-member cabinet with a maximum of five advisers who cannot enjoy the status of ministers. However, the Sindh government had taken the liberty to appoint 18 ministers, four advisers and 17 special assistant with ministerial portfolios.

Sindh CM visits Karachi zoo after 42 years

"A majority of the advisers and special assistants are the kith and kin of Pakistan Peoples Party (PPP) leaders or close friends," said an official, on the condition of anonymity. "Many departments have been bifurcated just to appease these people."

He gave the example of information and archives that used to be one department but the government split it into two to give information to Maula Bux Chandio and archives to Burhan Chandio, the young brother of PPP MPA Nawab Sardar Ahmed Chandio.

Similarly, education and special education was one department, which is now bifurcated. Zulfiqar Behan was made in-charge of special education. Even sports and youth affairs was part of one ministry that has now been split so Abid Hussain Bhayoo could be appointed special assistant for youth affairs, claimed the official. According to him, minority and interfaith harmony affairs used to be one department but the latter was made a full-fledged department with Anthony Naveed appointed as its head. The official carried on listing more examples, such as Qasim Naveed, son of PPP MNA Naveed Qamar, who was given the reins of the department of special initiatives. Former interior minister Rehman Malik's son, Umer Rehman Malik, was given public-private partnership board. Apart from these, labour adviser Senator Saeed Ghani, law adviser Barrister Murtaza Wahab, mines and minerals development adviser Asghar Junejo, Zakat and religious affairs department's Qayoom Soomro, irrigation adviser Babar Effendi and chief minister inspection team's Nadir Khawaja have been sent packing.

Murky understanding

Currently, 18 ministers and nine special assistants, who are members of the provincial assembly can retain their positions.

MPA Ghulam Shah Jilani, who works as a special assistant to the CM on Auqaf, admitted there is confusion. "I am an elected representative but I have stopped working and I am waiting for further orders," he said. His department was previously part of the Zakat and Auqaf department.

There is also some resentment among the officials about the presence of similar appointments in other provinces. "The same [number of] advisers and special assistants are working in other provinces but no one has taken action over there," said MPA Khatumal Jewan, who has been given the portfolio of minority affairs. "I am still a special assistant but I cannot use executive powers."

Until the situation clears, the Sindh government faces an administrative crisis. All the 11 vacant departments now fall under the control of the chief minister, who is already looking after finance, home and energy departments.

Sindh CM's advisers, special assistants resign following court order

"The chief minister will convene a meeting with the party soon and consults the leadership on how to tackle the situation," said a senior bureaucrat in the law department, who requested not to be named. "There are a total of 40 departments which will either be merged to reduce their numbers or additional portfolios will be given to existing ministers," he reasoned.

Vacant posts

Departments with missing heads:



Information


Labour and human resource


Law, enquiries and anti-corruption


Mines and minerals development


CM's inspection, enquiries and implementation team


Archives


Special initiatives


Public-private partnership unit


Irrigation


Special education


Interfaith harmony affairs


Religious affairs, Zakat and Ushr


Published in The Express Tribune, February 4th, 2017.