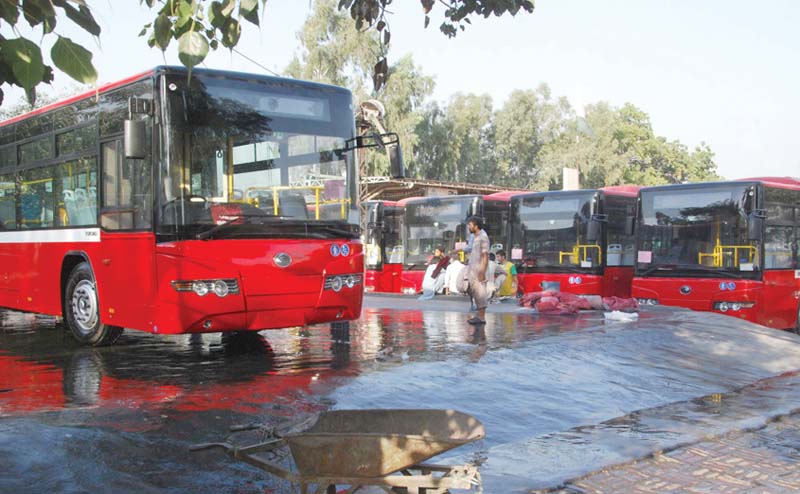 ---
KARACHI: It's not just Chinese companies that are looking to cash in on the investment opportunity Pakistan presents.

The China-Pakistan Economic Corridor (CPEC) that envisages over $55 billion in loans and investments in the country's energy and transportation sectors has many companies running for enhancement of capacity.

From cement manufacturers to steel makers, everyone is looking to expand and invest.


New buses may start plying next month in Lahore

Sensing the opportunity, Swedish asset manager Tundra Fonder bought a 9.4% stake in Daewoo Express, which became the third Pakistani company after TPL Properties and IBL Holding to receive direct investment from the Stockholm-based fund.

The transaction was done through a so-called pre-IPO (Initial Public Offering) where a fund buys into an unlisted company pending an intended listing on a stock exchange.

However, Daewoo Express' plans don't end here. In need for more cash to fund its financing requirements, amid the changing landscape of Pakistan's transportation network, the transport service provider will also be listed on the Pakistan Stock Exchange (PSX) in April or May, said Shamoon Tariq, partner and portfolio manager at Tundra Fonder.

"We feel there is a huge scope in Pakistan's transportation sector which remains largely untapped," said Tariq in an emailed response to The Express Tribune. "As Pakistan's economy improves and disposable income increases, travelling is bound to increase and Daewoo should be able to capitalise on it."

Tariq said a 15 to 20% growth in the company's bottomline (net earnings) should be expected as it prepares to cater to higher demand. The launch of the Multan Metro Service - that includes 35 buses providing transportation to an estimated 95,000 commuters daily in the first phase - and greater inter-city commute as Pakistan completes underdeveloped highways and road networks are likely to be the short-term triggers for the company.

"Tundra invested in Daewoo in September last year and the main reason of investment was that Daewoo needed cash for financing buses for the Multan metro project."

Amid Beijing's 'Silk Road' splurge, Chinese firms eye Pakistan

Separately, Tundra Fonder's senior ESG analyst Maryam Mughal said that people in Pakistan will increasingly choose more organised modes of transport, expanding the potential traveller base.

"There is a lack of organised, safe transportation in Pakistan," stated Mughal. "As the consumption capability of its citizens increases, Tundra believes Pakistanis will increasingly choose more organised transports, as in other more developed countries. Removing the safety concerns will also expand the potential traveller base to include children and women travelling alone."

"The company is expected to list in the first half of 2017."

Published in The Express Tribune, February 3rd, 2017.

Like Business on Facebook, follow @TribuneBiz on Twitter to stay informed and join in the conversation.