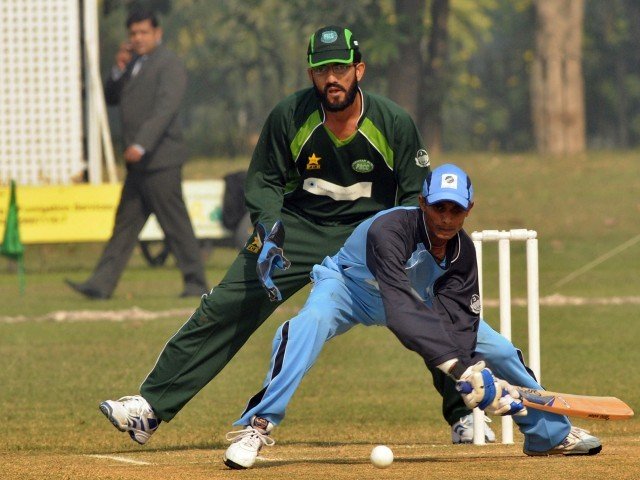 ---
NEW DELHI: Pakistan's squad is going to be the toughest opponent, said coach of Indian blind cricket team, Patrick Rajkumar, on Friday (January 27).

Rajkumar was speaking to reporters at an event in New Delhi where the Blind Cricket World Cup T20 begins on Sunday (January 29). The matches will begin on Monday (January 30) with the defending champions India taking on Bangladesh.

"The toughest opponent would be the Pakistan team because they have been our opponents in all the three versions of the finals. But along with them we also look at England and Sri Lanka as another upcoming team," said Rajkumar.


India issues visa to Pakistan Blind Cricket Team


Teams of Pakistan, Sri Lanka, Bangladesh, Nepal, England, Australia, West Indies, South Africa and New Zealand, apart from the hosts, will be participating in the tournament.

The much-anticipated clash between India and Pakistan will take place at New Delhi's Ferozeshah Kotla stadium on February 01.

[brid video="109536" player="7247" title="Pakistan toughest opponent Indian blind cricket team coach"]

A player of Indian blind cricket team and former captain, Shekhar Naik, said the squad would just focus on its game and not fret about anything else.

"Even if the score is big or small, what do we have to do? We have to play cricket. When we won the World Cup in South Africa in first 40 overs, we had to chase 389 runs. If we had just thought of it like that, we would have lost. So, what did we do? We just played cricket. You just score runs and keep on playing cricket. You will automatically achieve the score and you will win. That should be the hope," said Naik.

In a first, the World Cup matches will be held across cities. Apart from the national capital, matches will also be held in Bengaluru, Mumbai and Hyderabad, among others.

The two-week long tournament will conclude at Bengaluru's M Chinnaswamy stadium on February 12.