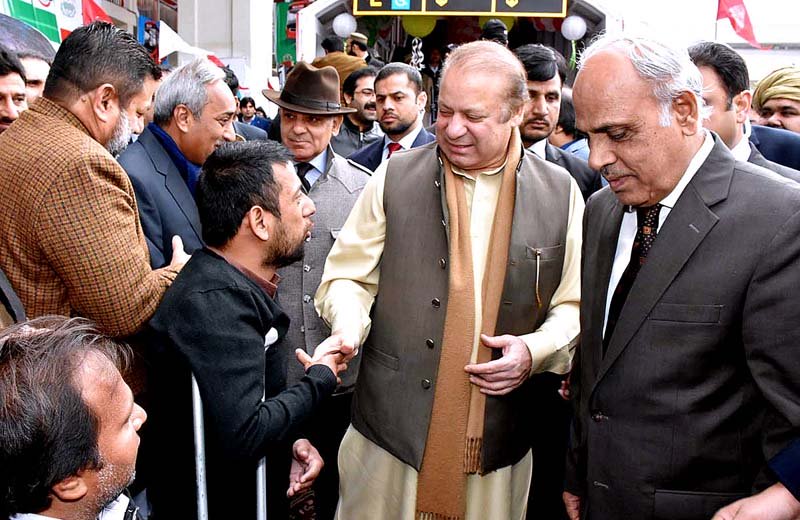 ---
MULTAN: Citizens of Multan heaved a sigh of relief on Tuesday as the much-anticipated Metro Bus service was launched to ease traffic woes in the City of Saints.

A large number of people took rides on the cheap and comfortable bus service on the first day of the mass transit project, constructed at a cost of Rs28.88 billion. Out of this, Rs4.5 billion alone has been spent on land acquisition.

The Metro route spans over 18.5 kilometres with 12.5 kilometres elevated section – the longest elevated track in Pakistan. The buses are equipped with high-speed WiFi connections. The service is expected to be used by 95,000 people every day.

Metro buses all set to hit roads in Multan

Speaking at the inaugural ceremony, Punjab Chief Minister Shehbaz Sharif said the bus service was a milestone in the progress and development of southern Punjab region.

He said the first phase of the Metro Bus has been completed while the second phase would start shortly and every possible effort would be made to complete it in 2017.

"A modern transportation system has been introduced under the determined leadership of Prime Minister Nawaz Sharif because providing facilities to people has always remained our vision," he said.

While lauding PM Nawaz's efforts, Shehbaz said the government faced harsh criticism when it launched the Lahore- Islamabad Motorway in the 90s. "Now those critics travel on the same mega project," he said.

While referring to the sit-ins staged by the Pakistan Tehreek-e-Insaf, CM Shehbaz criticised the parties obstructed development and progress in the country due to their political activities. "The country has suffered so much because of the sit-ins in the past three years," he added.

Metro Bus line extension: NHA board approves hiring design consultants for project

The CM added that the sit-in organisers had no sympathies with the poor masses and at the same time the deprived had no links with them and these people only wanted to get political benefits out of it.

While talking about corruption in the country, he said that $60 million of previous rulers were stashed away in Swiss banks. While courts have taken decisions on the National Logistic Cell and Nandipur cases, those who embezzled billion of rupees are not being questioned, he added.

Referring to the PTI and PPP leaders, Shehbaz alleged those who got loans worth billions of rupees written off were now demanding accountability.

Published in The Express Tribune, January 25th, 2017.
COMMENTS
Comments are moderated and generally will be posted if they are on-topic and not abusive.
For more information, please see our Comments FAQ