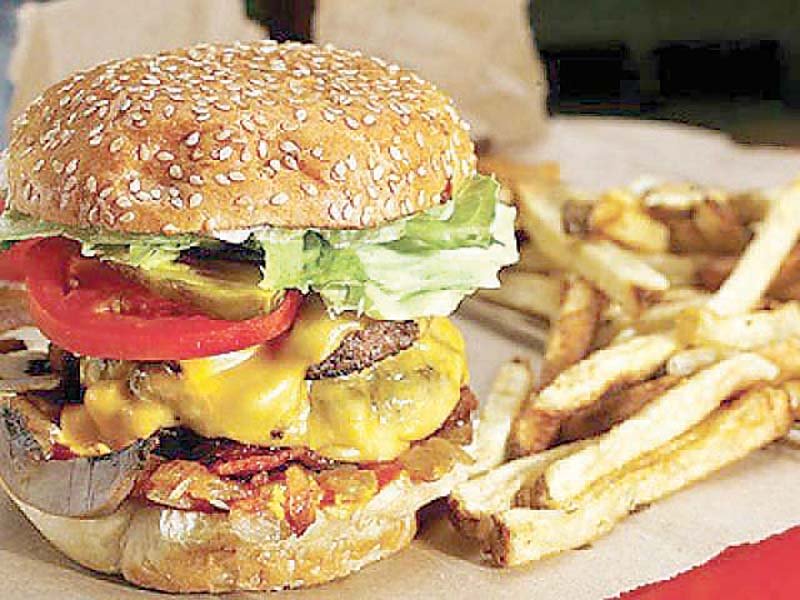 ---
KARACHI: The industry of processed and branded foods, fast food and fast-moving consumer goods is growing rapidly in Pakistan with higher disposable income of the widening middle-income group, strengthening high-income group and more use of technology in every field of life.

"According to data of the Household Income and Expenditure Survey, the average monthly spending on readymade food – a sub-category of processed food – by the top quintile has risen from Rs303 in 2004-05 to Rs1,009 in 2013-14," the State Bank of Pakistan (SBP) said in a recent report on the state of economy.

The increased spending on readymade food comes with decreased expenses on major food items.

"Interestingly, the share of spending on all major food items by this quintile has fallen from 39.7% to 35.3% during this period," the central bank added.

It said emergence of the middle class, a rapidly growing population, rising number of working women, increased urbanisation and awareness of the significance of nutritious and hygienic food had drastically changed business landscape for the processed food industry.

8 things you find at Karachi EAT Festival you won't find anywhere else

Similarly, the use of modern means of communication and easier global connectivity allow customers to learn about new foods, discover new retailers and become more conscious about the leading food brands.

"Increase in the internet usage, the growing confidence of customers in buying online and the availability of more reliable delivery networks have encouraged customers to opt for web-based food ordering platforms (eg Foodpanda, Eatoye, Khaopiyo and Foodgenie)," it said.

The launch of several dedicated food channels on the television network and the mushroom growth in cooking shows have a major influence on choices the consumers make.

While the food processing industry is adapting to the changing tastes and preferences of consumers, sometimes it also helps consumers build preferences for their products through aggressive advertising campaigns.

As a result, consumers now have a wider choice of different food items and cuisines offered by some top food-processing companies.

For instance, many such companies used to offer ready-to-fry chicken nugget products, now their product range has expanded to both traditional and foreign meals like noodles, pastas, sausages, Kebab, Samosa, burger patties, etc.

The report added "food processing can also add value to a country's exports. Currently, rice contributes around 50% of the country's total food exports of $4-4.5 billion per annum. A focus on building food processing capacity and smoothing out export logistics can greatly augment export earnings for the country."

Ayesha Mumtaz may be questioned over 'corruption'

Strong branding winning loyalty

The food processing industry in Pakistan has traditionally been dominated by two major international players: Nestlé (in dairy, juices, baby food, cereal, confectionery and noodles) and Unilever (tea, dessert, dressing and sauces).

Within the local food companies, National Foods and Shan Foods (mainly in spices and condiments); Engro Foods (in milk and cream, tea whitener and frozen dessert); and Mitchells Farm (confectionery, jam and squashes) are some of the big firms.

Lately, a number of small and medium-sized companies, for example, Euro Foods, PK Meat, Menu, MonSalwa, Syma, Dawn and FoodMart, are also making inroads into the processed food market.

Some of these firms, as well as some big exporters, were also venturing into the frozen seafood business, the SBP said.

The retail marketing of packaged food products is gradually transforming from a large number of small neighbourhood convenience stores to departmental stores and superstores. These modern retail outlets are popular as they offer a range of products in a much more consumer-friendly environment.

"While superstores, eg Metro and HyperStar, have presence in many cities across Pakistan, some of the departmental stores are expanding their network to different cities (eg Imtiaz and Al Fatah). Other departmental stores in major urban areas include Chase Up, Bin Hashim, Agha's Supermarket and Naheed in Karachi; and Rahim, Akbari, Decent and Naqshbandi in Lahore," it said.

Packaging a growth driver

Food packaging has now enabled consumers to look for various options and compare the value offerings, before making a purchase. Packaging has also helped enhance portability of products and increase their shelf life.

The packaged food industry is constantly innovating to ensure its products keep up with the evolving consumer preferences and that they stand out in a competitive and dynamic marketplace. Thus, all food items are packaged, from plastic bags holding fresh fruit to microwaveable plastic containers for ready meals.

Jack Daniel's is now producing coffee

Brands are increasingly utilising the look and feel of a product (colour, texture, design, etc) and effective labelling so that consumers can easily differentiate their brand among dozens of packaged food brands in the market.

The writer is a staff correspondent

Published in The Express Tribune, January 16th, 2017.

Like Business on Facebook, follow @TribuneBiz on Twitter to stay informed and join in the conversation.