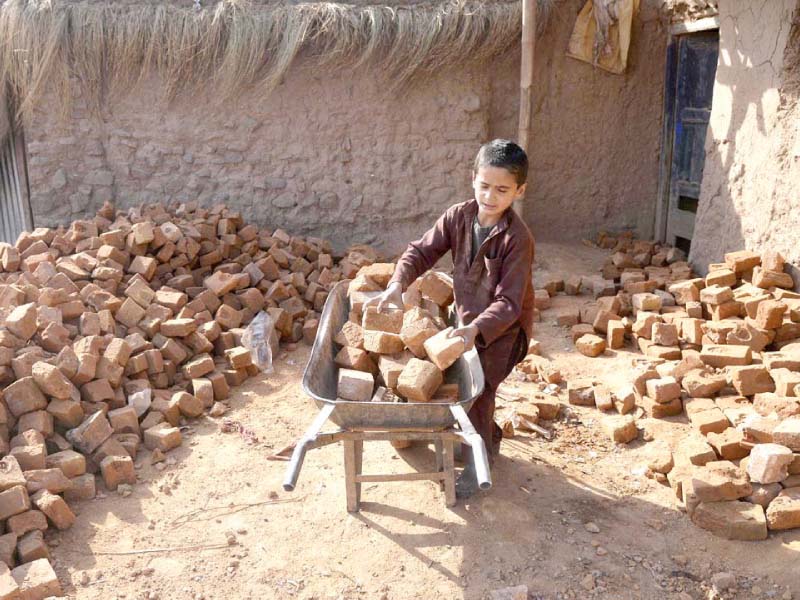 ---
ISLAMABAD: A child protection bill for Islamabad Capital Territory (ICT) was approved on Friday by the cabinet legislative committee.

The draft child protection bill for ICT will soon be moved before the National Assembly for approval, Ministry of Human Rights Director General Hasan Mangi told The Express Tribune.

"The bill will also partially cover issues relating to child domestic labour," he said.

He said as under this law, the court would be able to restrict the exercise of parental custody and control of a child where a child is at risk of significant harm and is in need of care, a child is subject of a child care plan, or a child is subject to emergency powers exercised by a child protection officer under the act.

He said that the bill is the need of the hour and it is hoped that it will be approved without any delay.

The draft bill provides for the protection of children from violence, abuse, exploitation, and neglect in compliance with constitutional provisions and international obligations.

Once implemented, all confidential reports related to a child would remain private, with only parents or legal guardians having access to them. Meanwhile, the bill would bar the media from reporting the name or picture of a child in a manner that could lead to their identification. For violations of privacy rules, the person responsible would be fined Rs50,000.

The second part of the draft bill sets up a Child Protection Commission to examine policy, programmes, and other measures taken by the government for the implementation of the UN Convention on the Rights of the Child and other national international treaties signed and ratified by the government.

The commission would be headed by the Law, Justice and Human Rights secretary.

Mangi said that though there is currently no specific law dealing with child domestic labour in ICT, the Ministry of Human Rights is making efforts to discuss it with the concerned departments to at least initiate work.

"The responsibility to initiate any legislation related to ICT lies with the ICT Administration," he said.

Published in The Express Tribune, January 14th, 2017.