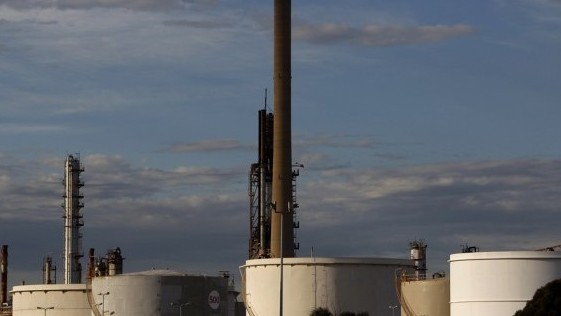 ---
SINGAPORE: Oil prices were mixed in Asian trade on Thursday as investors digested the impact of a trillion-dollar eurozone bailout package, analysts said.

A report showing weaker US energy demand also weighed down on sentiment, they said. New York's main contract, light sweet crude for June delivery, shed 22 cents to 75.43 dollars, while London's Brent North Sea crude for June rose 22 cents to 81.42 dollars a barrel.

"Oil is trying to look for a place where it belongs," Victor Shum, a Singapore-based analyst with global energy consultancy Purvin and Gertz, told AFP. Oil prices were "recalibrating to the current environment" where global markets are pondering whether the bailout plan is enough to stave off a financial contagion in the eurozone arising from Greece's debt problems.

"If the European debt crisis stablises and subsides as a result of this bailout package that was announced at the beginning of the week, oil pricing is likely to rebound," said Shum. "There is a big (price) difference between these two crude futures benchmarks and Brent is really more connected to international crude markets and so the true worth of oil today is probably closer to 80 dollars."

Europe and the International Monetary Fund agreed over the weekend on a 750-billion euro (one trillion dollar) rescue package for Greece and other troubled eurozone members. However, there are concerns about how the rescue package will be carried out. Shum added that recent data showing rising energy stockpiles in the United States also put pressure on oil prices.

The US Department of Energy said Wednesday that crude stockpiles had risen by 1.9 million barrels last week more than double the amount forecast by analysts. Stockpiles at the key Cushing, Oklahoma terminal rose to a record 37 million barrels, from 36.2 million the week before. Rising inventories indicate weaker demand in the United States, the world's biggest energy consuming nation and the largest economy.
COMMENTS
Comments are moderated and generally will be posted if they are on-topic and not abusive.
For more information, please see our Comments FAQ