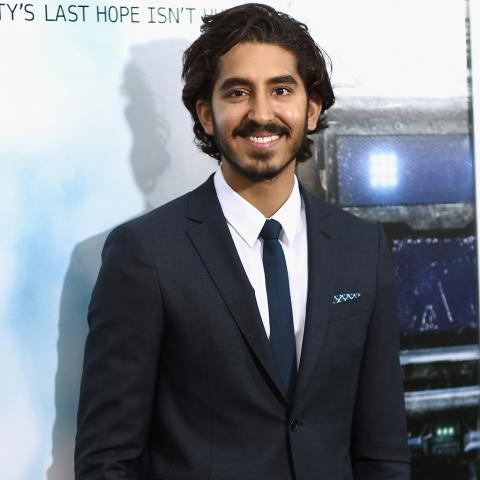 ---
NEW DELHI: British-Indian actor Dev Patel claims that he never takes up a new project hoping to win awards for it. The Slumdog Millionaire star had been contending against Oscar-winning actor Jeff Bridges, Simon Helberg, Mahershala Ali and Aaron Taylor-Johnson at Sunday's Golden Globes, with Johnson taking the trophy for Best Supporting Actor.

Trump hits back at Meryl Streep, calls actress 'overrated'

Prior to the ceremony, Patel said, "I am not really holding my breath. I am feeling very grateful to get nominated in the category. Being just 26, I still have a lot to learn. I am lucky that I am able to represent India on an international stage." But how important are awards for him?

"I would be lying if I say that awards are not amazing. They can really change someone's career. You get recognition and scripts that you didn't get earlier," Patel responded. "But I never took up a project thinking about a golden statue."

Talking about Lion, which the actor was nominated for, Patel said, "We were shooting this film in difficult situations. Walking on the red carpet was the farthest thing you can get in mind. It's all about characters, the journey and the story."

La La Land wins big at Golden Globes

Lion, based on best-selling book A Long Way Home, is a true story of an Indian boy who falls asleep on a train only to wake up and realise he is miles away from home, in a strange land of which he does not speak the language. He experiences many challenges before being adopted by a couple in Australia. Years later, he sets out to find his lost family.

But this isn't the first time Patel is playing a character with an Indian connection. In Slumdog Millionaire, he essayed the role of Jamal Malik, a young boy raised in the slums of Mumbai. His third film, The Best Exotic Marigold Hotel, presented him as an Indian hotel manager. His next, Hotel Mumbai, is again, set in India. Does Patel want people to remember him as the actor who represented India on international platforms?

"You said it in a nutshell," he replied. "I want the world to embrace stories from India. It (since such movies are made) shows that markets – Hollywood and England – are trying to explore stories about people, not just about an Asian person or a rich person. It's about humanity."

Meryl Streep to get Golden Globes lifetime award

Patel added, "When I decided to do Hotel Mumbai, we looked past the colour and skin of the characters and focused on how some of the hotel's staff went over and above to protect their guests in times of terror."

Asked about being attracted to "underdog stories," the Newsroom star claimed, "I've never been one of the supremely popular kids. I look at these stories as individuals who rise through adversity and face challenges. Such stories provide me inspiration."

According to him, it is not very difficult for Indian actors to work in Hollywood. "What you have to do is turn an obstacle into an opportunity. I've learnt to embrace my identity and not shy away from who I am in films that I choose. That's what has got me so far," said Patel.

Have something to add to the story? Share it in the comments below. 
COMMENTS
Comments are moderated and generally will be posted if they are on-topic and not abusive.
For more information, please see our Comments FAQ