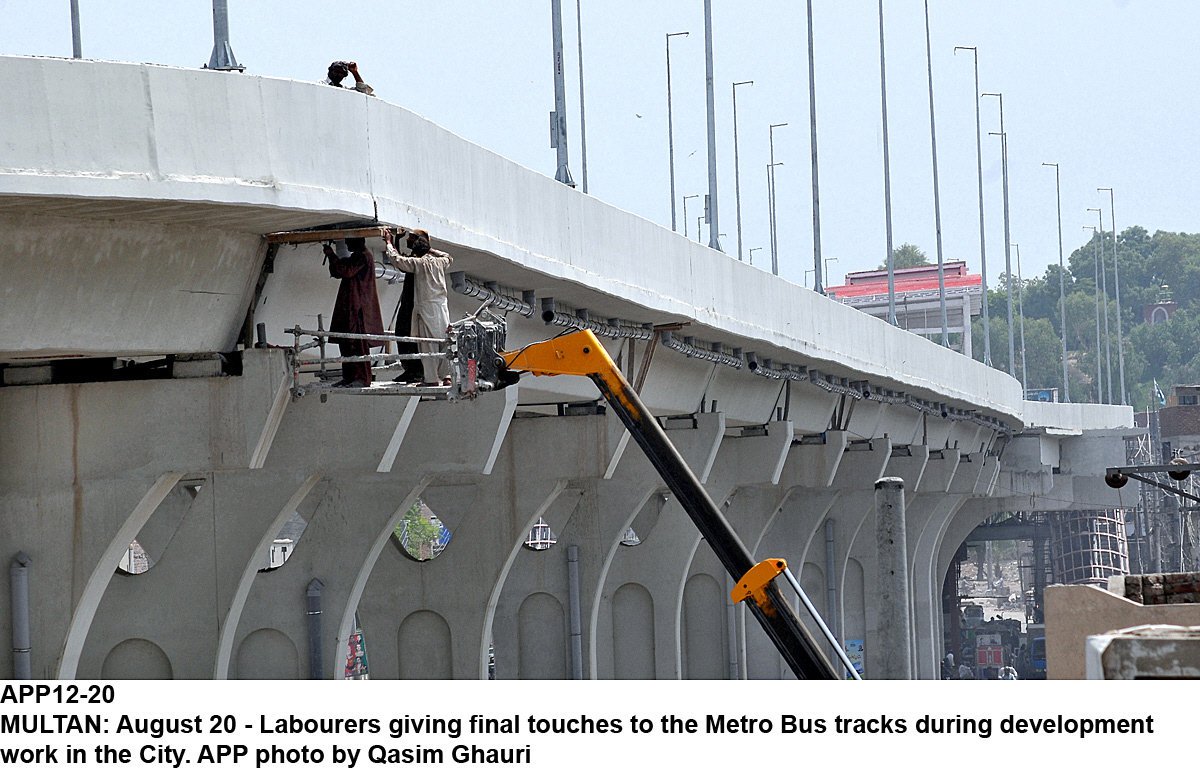 ---
ISLAMABAD: The federal government on Friday finally approved Rs20 billion in tax exemptions for Punjab government's pet project, the Orange Line Metro Train, and decided to extend similar tax breaks to rail-based mass transit schemes in the three other provincial capitals.

The Economic Coordination Committee (ECC) of the Cabinet took the decision after four mass transit projects, one in each provincial capital, were made, in principle, part of the China-Pakistan Economic Corridor (CPEC ) framework.

The ECC approved the proposal of the Planning, Development and Reform Division at the request of the Punjab government to grant exemptions from withholding tax beyond 6% of the E&M contract price, and from taxes, duties on import of equipment to be installed for the Lahore Orange Line Metro Train Project, said the finance ministry after the ECC meeting. "It is a fair decision and on a uniformed basis it will be applicable to other rail-based mass transit projects in provincial capitals," said Yousaf Naseem Khokhar, secretary in-charge of the Ministry of Planning, Development and Reform.




According to the terms of the commercial agreement signed between the government of Punjab and CR-NORINCO joint venture, the contractor will pay only 6% withholding income tax. In case of any change in tax rate, the government of Punjab will pick the difference. Secondly, the clause 27.1 of the agreement gives complete exemptions to the contractors from payments of customs, import duties and taxes. The Punjab government has estimated the cost of these exemptions at roughly Rs20 billion, which the ECC waived off on Friday.

Besides the Lahore Orange Line Metro Project, Karachi Circular Railway, Greater Peshawar Region Mass Transit System and Quetta Mass Transit System will be eligible for the similar tax exemptions. However, once these projects are ready for implementation, the provincial governments will have to apply for tax exemptions, said the officials.

The mass transit projects in Peshawar, Karachi and Quetta are still at the planning stage. After the decision to include, in principle, these projects in the CPEC framework, detailed feasibility studies will be carried out. After detailed studies, the PC-Is of these projects will be submitted to the ECNEC for approval. After the ECNEC approvals, the projects will be presented to Joint Working Group on transport infrastructure of the CPEC and then it will again go back to JCC for final approval.

Published in The Express Tribune, January 7th, 2017.