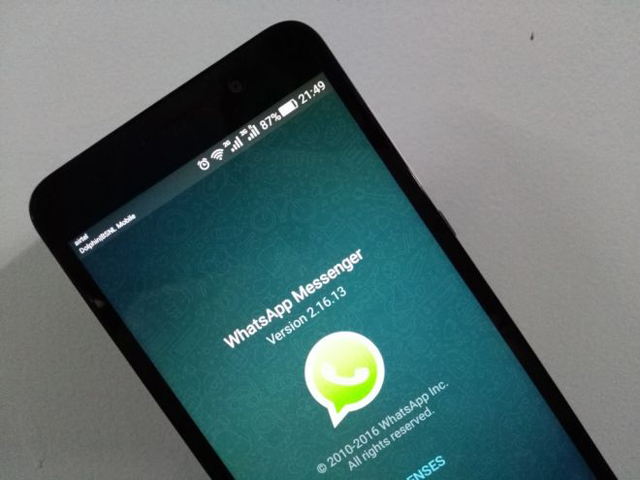 ---
Several WhatsApp users around the world are experiencing trouble while trying to launch the messaging app on their smartphones.

If you are facing a similar problem, there's bad news for you. You might have to upgrade your old phone or buy a new one altogether as the world's most popular messaging platform may no longer support it.

WhatsApp cut support for millions of smartphones using outdated operating systems starting end of 2016. Owners of old phones, including iPhone 3GS and other devices running Andriod 2.1, Amdroid 2.2 and Windows Phone 7 operating software, won't be able to avail WhatsApp services after December 31.

Govt warns WhatsApp users against video call scam

The popular app, which has now been around for the last seven years, and the messaging platform has been rolling out updates to that feature greater security and increased functionality. However, these updates aren't supported by older cellphones that have outdated hardware and operating system.

In February this year, WhatsApp said that it would phase out support for BlackBerry OS and BlackBerry 10, Nokia S40, Nokia Symbian S60, Android 2.1 and Android 2.2, Windows Phone 7 and iPhone 3GS by end of 2016.

WhatsApp enables two-step verification for Android

"If you use one of these affected mobile devices, we recommend upgrading to a newer Android, iPhone, or Windows Phone before the end of 2016 to continue using WhatsApp," the app said on its blog.

However, later on the Facebook-owned messaging platform updated its post saying it is extending support for BlackBerry OS, BlackBerry 10, Nokia S40 and Nokia Symbian S60 until June 30, 2017.
COMMENTS
Comments are moderated and generally will be posted if they are on-topic and not abusive.
For more information, please see our Comments FAQ