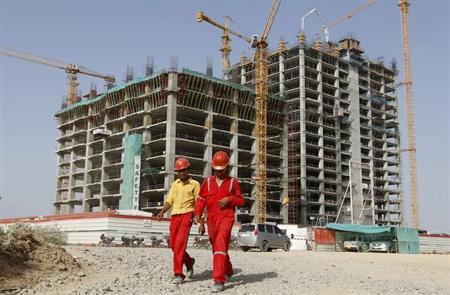 ---
LAHORE: The Punjab government has decided to modify the prevalent building codes on energy conservation in line with local climatic conditions of the province.

These new building codes aim to help large or high-rise buildings to conserve energy and reduce burden on the national grid as various studies suggest nearly 40% energy is consumed by residential and commercial buildings with 32% and 28% consumed by the industry and transport sectors, respectively.

Under the provincial energy department, the government recently established the Punjab Energy Efficiency and Conservation Agency (PEECA) to chalk out a programme intended to create awareness about energy efficiency and conservation measures, to conduct energy audits and to revise the Energy Conservation Building Codes (ECBC) according to the local environmental conditions.




PEECA has initiated a process to acquire the services of a consulting firm to put in place a policy for enabling compliance of building codes on energy conservation for new constructions or expansions.

Official documents indicate the consulting firm will collect data from different national and international resources like the Building Code of Pakistan, Energy Provision 2011; National Environmental Quality Standards (NEQS); Pakistan Environmental Planning and Architectural (PEPAC) documents; Pakistan Green Building Guidelines; American Society of Heating, Refrigerating and Air-Conditioning Engineers (ASHRAE); and Leadership in Energy and Environmental Design (LEED).

The company will scrutinise the available data and check its applicability for the province, incoherence with different parameters such as weather, construction material and energy management and determine a baseline case for Punjab before preparing its report on ECBC.

Documents show the overall duration for the assignment will be four months from the date of the signing of agreement between PEECA and the consulting firm.

The agency believes devising new codes will require a huge amount of consultative efforts with architects, manufacturers of building products, mechanical and electrical system manufacturers and contractors as well as for the capacity-building of municipal engineers (or housing department) in assessment and certification of building drawings.

Originally the National Energy Conservation Centre (ENERCON), which has now transformed into the National Energy Efficiency and Conservation Authority (NEECA), developed national building codes for Pakistan in 2013.

These codes are applicable to buildings having a total connected load of 100kW or contract demand of 125kVA. Buildings with a conditioned area of at least 900 square metres or unconditioned buildings with at least 1,200 square metres covered area have to follow energy efficiency requirements given in the building codes.

Under the 18th Constitutional Amendment, the Punjab government established its own energy department in July 2011 to spearhead efforts to exploit its energy sources and initiate power generation projects in both public and private sectors.

With a population of over 90 million, the province consumes almost two-third of the power generated in the country with a demand growth of 6% to 8% per annum and is the worst-hit by the energy crises.

Published in The Express Tribune, December 26th, 2016.
COMMENTS (2)
Comments are moderated and generally will be posted if they are on-topic and not abusive.
For more information, please see our Comments FAQ