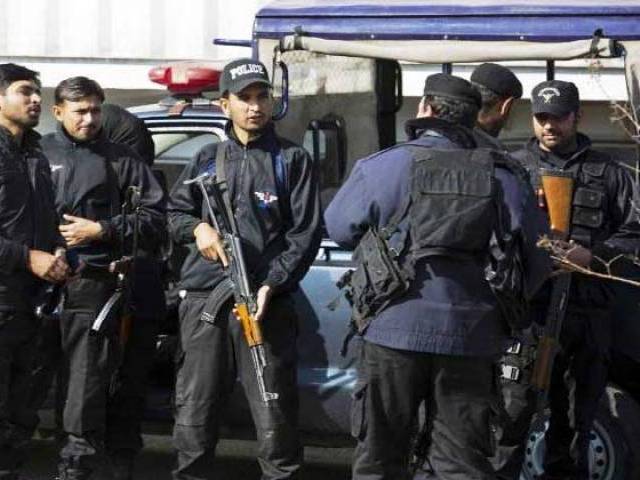 ---
SUKKUR: Three years ago, kidnapping and other heinous crimes were so rampant throughout upper Sindh that people chose to remain confined to their homes after sunset. Hindus and other communities affiliated with trade were easily targeted by kidnappers who used to extort heavy amounts as ransom. And then the police came in the picture.

It seemed like the police unleashed some hidden powers to curb crime in the area and eliminated the most wanted criminals one after another. Operations were carried out in the katcha areas of different districts, which further paced the crackdown against criminal elements.

Sharing the Sukkur police's performance during 2016, SSP Amjad Ahmed Shaikh told The Express Tribune on Wednesday that acting upon the National Action Plan, the law enforcement agencies conducted two combing operations in the district and arrested eight terrorists belonging to Tehreek-e-Taliban Pakistan (TTP). According to him, 11,067 suspects were rounded up in 2016, out of which 272 criminals were arrested after thorough investigation. Other than that, 10 wanted and hardened criminals were killed in encounters during this period and 52 were arrested in an injured condition. Besides this, the Sukkur police also arrested 2,597 criminals involved in many heinous crimes while 1,005 proclaimed offenders were also nabbed.

Talking about terrorism and religious extremism, the SSP said that eight TTP men were arrested and two kilogrammes of explosives, five hand grenades, six Awan bombs and six shells and five packets of ball bearings used in suicide jackets were recovered from their possession.

In action against illegal migrants, the police arrested 96 people, including Afghans who did not possess any documents, he said.

Levels of satisfaction

Commenting on the law and order of Sukkur, retired Sukkur ADIG Shoukat Abbasi said that it has improved a lot and kidnapping incidents have been reduced almost to zero throughout upper Sindh. When asked about the terms of 'half fry' and 'full fry' used for encounters, Abbasi said that even though it is illegal, it has had a great impact in bringing down the crime graph to almost zero.

The chairperson of Sukkur Development Alliance, Jawed Memon, also expressed satisfaction over the improved law and order situation. "Now, the traders are doing their business with peace of mind," he said.

Hindu Panchayat, Sukkur, president Mukhi Eshwar Lal said that three years ago, the Hindu community was shifting to urban areas from rural Sindh because of rampant kidnappings. He gave the example of Palh village in Khairpur district, in which there were 80 houses of Hindu community and all of them shifted to other areas due to lawlessness. My own brother and brother in law left Pakistan and started living in Canada for the same reason, he said. The situation changed after the posting of Police Service of Pakistan (PSP) officers in Sindh police, who are fighting against the criminals with the aim of eliminating them once and for all, he said. He added that now that the law and order situation has improved, 95% of the Hindu families who had migrated to urban areas or even abroad are coming back to their native places.

Published in The Express Tribune, December 23rd, 2016.
COMMENTS
Comments are moderated and generally will be posted if they are on-topic and not abusive.
For more information, please see our Comments FAQ