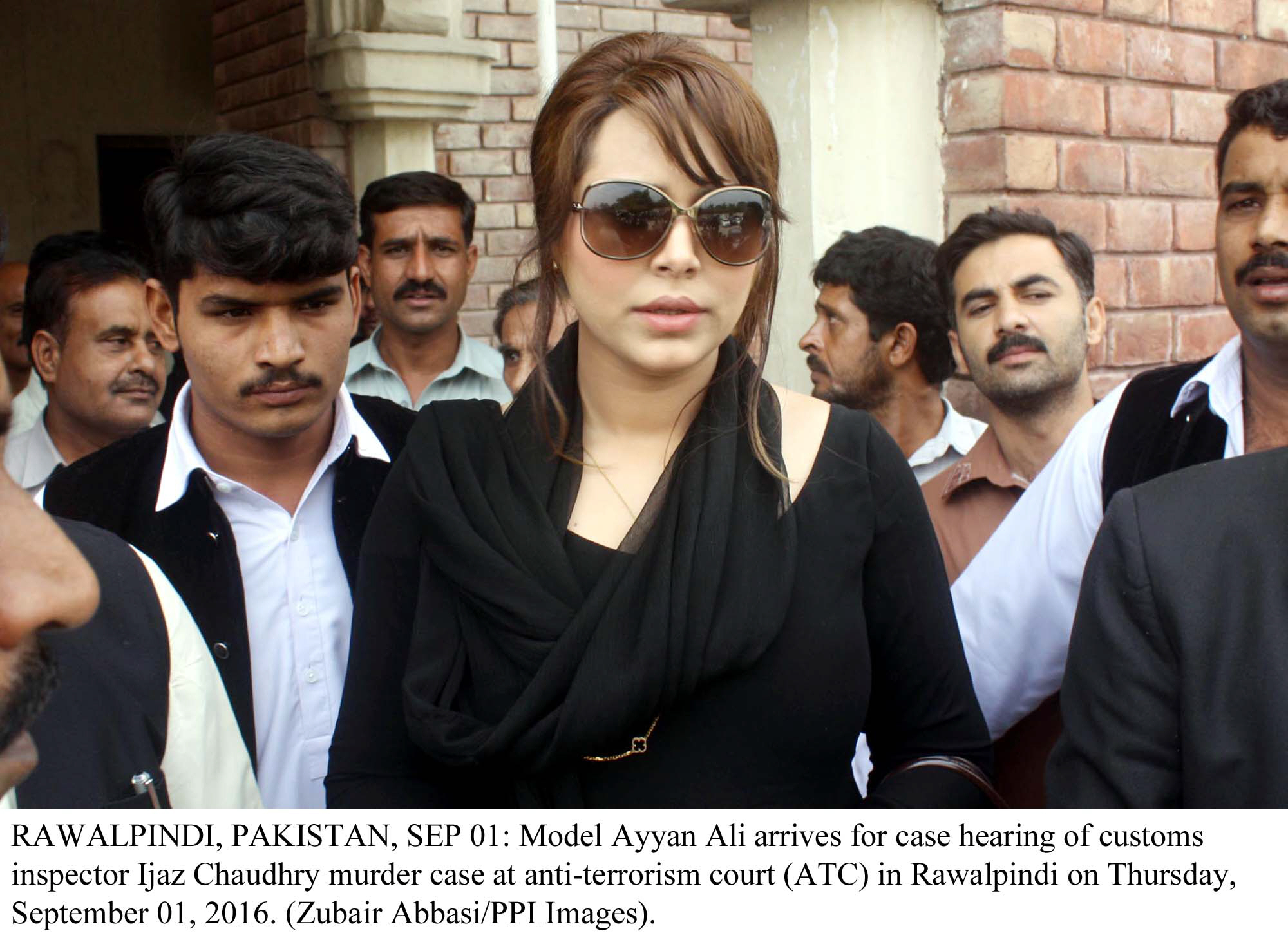 ---
KARACHI: The referee judge, Justice Naimatullah Phulpoto of the Sindh High Court (SHC), on Friday fixed January 16, 2017 to hear a petition filed by model Ayyan Ali seeking removal of her name from the Exit Control List (ECL).

The SHC chief justice had appointed Justice Phulpoto as a referee judge to decide the matter after a two-judge bench gave a spit judgment on December 1 this year.

Interior ministry files plea to keep Ayyan on ECL

The division bench's senior member, Justice Ahmed Ali M Sheikh, had dismissed the petition on the grounds that it was not maintainable due to jurisdiction. However, the other bench member, Justice KK Agha, had allowed the model's request and directed the interior ministry to remove her name from the ECL.

Ayyan, now out on bail, is facing a trial for trying to smuggle $506,800 after being caught in the act at the Islamabad airport on March 14 last year.

She had challenged the third memorandum by the interior ministry to place her name on the ECL since her arrest, despite the SHC suspending the ministry's memorandums twice in this regard.

The model's lawyers, Lateef Khosa and Qadir Khan Mandokhel, had argued that Ayyan had once again been restrained from travelling by the Federal Investigation Authority despite her name being taken off the ECL on the court's order.

They had claimed that the interior ministry officials, including its secretary, had given an undertaking before the court that there was no legal impediment for Ayyan to travel abroad. Therefore, their act of once again restricting her travel is a gross violation of the court's directives.

ECL issue: Order reserved on maintainability of Ayyan's plea 

The lawyer argued that the third memorandum issued by the interior ministry to place the petitioner's name on the ECL was based on total perversity, as neither was she nominated in the FIR relating to murder of the Customs official nor had the Lahore High Court issued any directives for restricting her travel freedom.

On the other hand, the interior ministry had informed the court that Ayyan was stopped at the airport because her name was on the ECL following a recommendation by the Punjab government in connection with the murder case of Customs officer Ejaz. The wife of the deceased Customs officer suspected Ayyan's involvement in her spouse's murder, as he was the investigation officer in the currency smuggling case against the model, the ministry had argued, opposing her plea for removing the travel ban.

Published in The Express Tribune, December 17th, 2016.
COMMENTS
Comments are moderated and generally will be posted if they are on-topic and not abusive.
For more information, please see our Comments FAQ