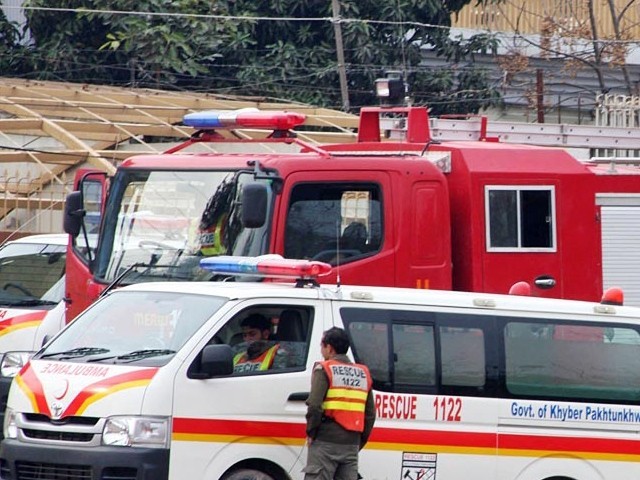 ---
LAHORE: In yet another community welfare initiative, the Punjab Emergency Service aka Rescue 1122 is planning to start an 'ambulance college' for training people in handling emergency cases before they are taken to hospitals.

Emergency Services Academy (ESA) Director-General Amir Hamza has written a letter to the Institute of Learning Emergency Medicine (ILEM) at University of Health Sciences and the National Ambulance College, requesting them to provide the necessary information regarding the affiliation process.

The ESA has also formed a project management committee comprising Dr Ahtesham Mazhar, Mehboob Alam and Sajid Ali to help materialise the plan for Ambulance Service College.

A list of courses for the six-month diploma and trainings for the capacity-building of the existing staff has been proposed in pre-hospital healthcare delivery. The college will have an initial capacity of 24 students. The prospective students should at least have completed Intermediate.




The proposed training is inspired from the syllabi of ILEM, National Ambulance Service College Dublin, Ireland and the International Red Cross and Red Crescent Movement.

The proposed course on first response for cardiac patients focuses on adult, child and infant Cardiopulmonary resuscitation aka CPR, administration of aspirin for cardiac chest pain, use of automated external defibrillators and relief of foreign body airway obstruction.

The course on emergency first response is based on cardiovascular system, patient assessment, infection control, medical emergencies, medico-legal and ethical issues, paediatric emergencies, pharmacology, pre-hospital childbirth, principles of lifting and trauma.

Another course on management of toxic chemicals includes fundamentals of environment and health risk assessment, management from exposure assessment and risk characterisation, relationship between risk assessment and risk management, the need for open, transparent and particularly acceptance procedures and credible communication methods.

There are several other courses on neonatal resuscitation, immediate cardiac and trauma care, cardiac life support, trauma life support, airway management, health risk assessment, occupational and environmental health and environmental toxicology.

Besides the service, the ESA chief said the college would be a step forward in the capacity-building of community members in emergency and risk management. "It will create job opportunities for the paramedics, who can join different private ambulance services or other philanthropist organisations," he said. Moreover, the college will generate resources in terms of fee and course charges and reduce the burden on Rescue 1122.

The Punjab government recently signed an agreement with the Turkish government for improvement of the health sector. Owing to the increasing influx of patients at tertiary hospitals from rural areas, emergency services will be integrated with tertiary hospitals.

Paramedics graduating from ESA Ambulance Service College could be engaged in Punjab government's new project to provide mobile medical services to people in rural areas.

The Punjab Emergency Service has also launched a Rescue Mohafiz programme to enhance emergency preparedness, response and prevention in all union councils of Punjab.

Published in The Express Tribune, December 12th, 2016.