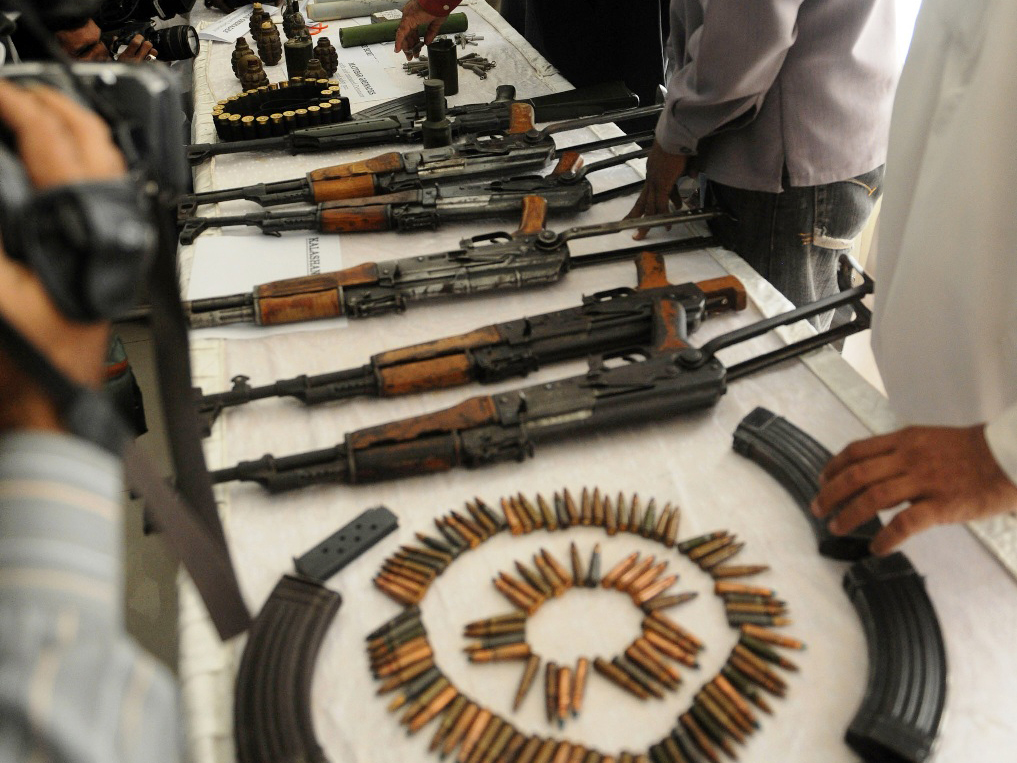 ---
KARACHI: Law enforcers recovered a huge cache of arms and ammunition from a house in Surjani Town on Sunday.

The weapons belonged to a political party and law enforcers were able to recover the weapons on information provided by an arrested political worker, said an official. The weapons include five light-machineguns, eight sub-machineguns, four 8mm rifles, five repeaters, six pistols and over 5,000 rounds of ammunition. However, neither police nor Rangers shared news of the weapons' recovery with the media.

Published in The Express Tribune, December 12th, 2016.