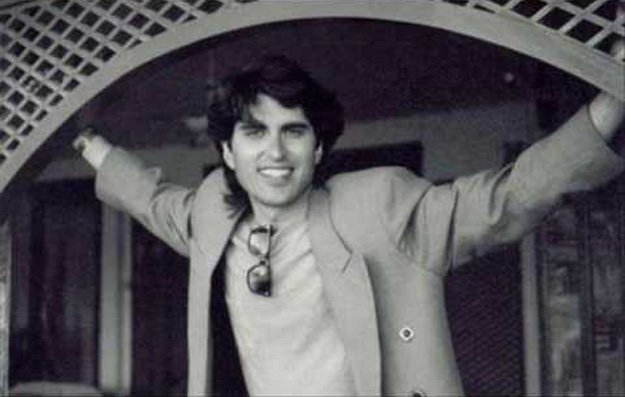 ---
National icon Junaid Jamshed and his wife were among the 48 people aboard the PIA plane which crashed near Abbottabad today.

Born on September 3, 1964, the pop singer-turned-evangelist shot to stardom and became a household name in the 1980s as the front man of the celebrated Vital Signs.  The band delivered several chart-topping numbers, including the timeless classic Dil Dil Pakistan, dubbed the unofficial national anthem of Pakistan. Other songs included Tum Mil Gaye, Aitebaar and Who Kaun Thi. Vital Signs gained national and international acclaim, becoming the first Pakistani band to achieve commercial success.


In the late 90s, the band members went their separate ways, with Jamshed launching a solo career.

Junaid Jamshed and the 'maternal instinct'

In 2004, Junaid's life took a dramatic turn as he announced to quit his illustrious music career opting to focus on religion, and began preaching on TV. His appearance changed drastically, as he ditched leather jackets and stonewashed jeans for a more traditional ensemble and a beard. He went on to build a fashion empire, with a clothing boutique known as J., which has several outlets across Pakistan.




In 2007, Jamshed received the Tamgha-e-Imtiaz (Medal of Excellence) by the then president.

Earlier this year, a mobile video was shared widely on social media, showing a charged crowd taking blows at Jamshed at the Benazir Bhutto International Airport. The men were chanting slogans against the preacher, claiming he had committed blasphemy.


The televangelist later said on his official Twitter account: "It is about time we as a nation decide that we will not let these religious fanatics prevail amongst us. They will be exposed and brought to task."




Jamshed was embroiled in a blasphemy case in late 2014 after a video emerged in which he allegedly made inappropriate comments. However, Jamshed publicly apologised for his remarks and sought forgiveness, and the case did not proceed further.

The 52-year-old had kept a low profile ever since, and was last pictured with his friends in Chitral on December 4.

His name appeared among 48 others on a passenger manifest for Pakistan International Airlines' (PIA) flight PK661, which crashed near the northern town of Havelian. His presence on board was confirmed by Sohail Ahmed, a PIA official in Chitral.

Tributes poured in as news of his death flashed across screens. Here are some reactions:


Amjad Sabri, Edhi
and Now #JunaidJamshed 💔
May Allah Give them Best Place In Jannah.Ameen
Pray for other passengers too#PlanCrash #PK661

— Joweria (@Joweria_Malik) December 7, 2016
Heart breaking. Prayers for all on board #PK661 - Hearing about Junaid Jamshed being among the passengers along with family.

— Saman Jafriسمن جعفری (@SsamanJay) December 7, 2016
Here is the last tweet by Junaid Jamshed :( May Allah bless the souls of all who have departed :( #SadDay #Pk661 #PIA pic.twitter.com/kBBVLhpt5z

— Arslan Naseer (@ArslanNaseerCBA) December 7, 2016
My heart literally cries right now, I hope and pray today doesn't mark a dark day in the history of Pakistan. #PK661

— Saniya (@Saniyazing) December 7, 2016
Extremely sad for Pakistan this plane crash has broken many hearts rip Junaid Jamshed #pk661

— Ahmed (@AhmedDamn) December 7, 2016
Just got off a PIA flight and heard about #PK661 praying for the safe recovery of everyone 🙏🏽

— Aseefa B Zardari (@AseefaBZ) December 7, 2016
The voice of my youth, the voice of my generation....#JunaidJamshed you will be sorely missed. Prayers for all the departed on #pk661

— Huma Amir Shah (@humaamirshah) December 7, 2016


https://twitter.com/AnwarMaqsood21/status/806485188188471296


#PK661 Deeply saddened... Prayers for all... @JunaidJamshedPK the fondest memory of childhood. Sad to lose you...

— Gharidah Farooqi (@GFarooqi) December 7, 2016
2016 continues to show no mercy. Pakistani pop pioneer #JunaidJamshed dies in #PIACrash near Abbottabad killing all 47 passengers#RIPJunaid

— Asjad Nazir (@asjadnazir) December 7, 2016
I can't believe this.still in shock.he is not between us I can't believe.YA ALLAH #JunaidJamshed #PK661 https://t.co/jI3noOf3Ku

— حنا (@SirfImranKhan_) December 7, 2016
COMMENTS (9)
Comments are moderated and generally will be posted if they are on-topic and not abusive.
For more information, please see our Comments FAQ