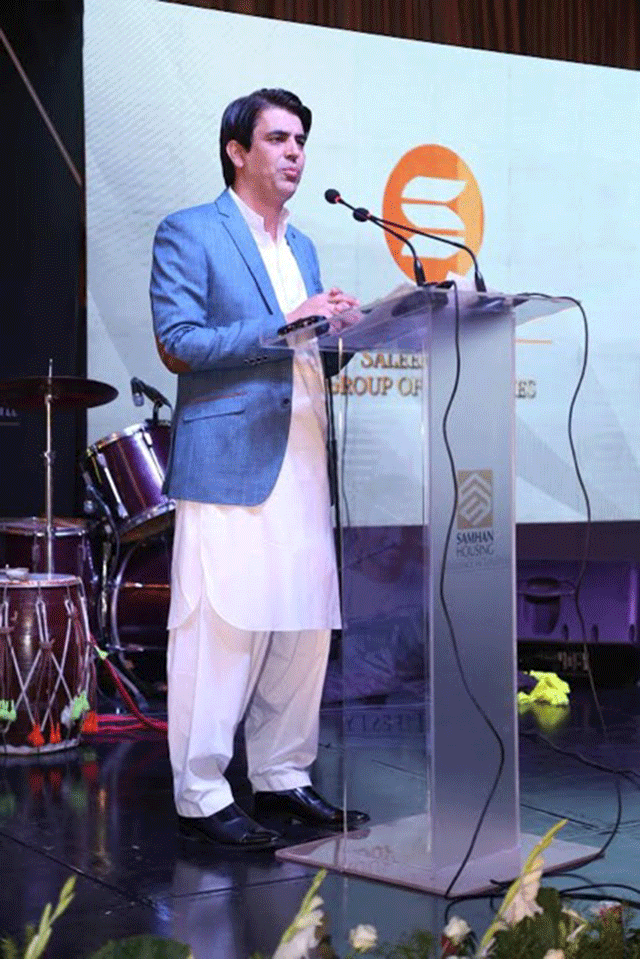 ---
After tremendous success of Gujranwala and Sargodha projects, Samhan Group of Companies has formally launched its independent real estate brand by the name of Samhan Housing. The launch event was organized at Royal Palm Lahore and was attended by real estate magnates from across Pakistan as well as members of the Samhan Group.

The Group entered the real estate realm in 2014 with its first project being at Gujranwala, followed by Sargodha in 2015. The Group also has a low-budget housing project 'Samhan Homes' within the said schemes to its credit, and has put the best of its efforts into speedy development of all real estate projects while ensuring on-time possession for every home owner. Now, with two immensely successful residential projects in its portfolio, Samhan Group has formally launched its independent real estate brand 'Samhan Housing' and has expressed intent to launch residential projects in Attock, Islamabad and Lahore in the near future.

"It's a momentous occasion for Samhan Group as we materialize our vision of diversity in business with the launch of our independent real estate brand Samhan Housing," said Saleem Hanif, Chairman Samhan Group, while sharing his thoughts on the occasion. "After executing two hugely successful residential projects, we decided to introduce our independent brand into the real estate sector. In our upcoming residential projects, we will try to tap into all budget segments of the population, providing them with the high-quality residential solutions that they can afford," he added.

"We are proud to have added Samhan Housing to our portfolio of companies. Pursuing excellence in all our business endeavors, we have already proved our mettle in the vastly competitive real estate sector and with our upcoming projects, we are geared to expand our outreach and earn the same level of public trust that we did in our previous property ventures," said Mr. Sheraz Khan, Head of Sales & Marketing, Samhan Housing. "We hope to give Pakistan some of the most amazing residential projects in the near future and make our mark as Pakistan's premium and most trusted real state player," he added.

Established since 2009, Samhan Group of companies has ventures in defence logistics, real estate, fashion, IT, advertising/ media production and telecom sectors. With the launch of Samhan Housing as its real estate brand, the group aims to emerge as a market leader with projects that cater to all segments of the society.




COMMENTS
Comments are moderated and generally will be posted if they are on-topic and not abusive.
For more information, please see our Comments FAQ