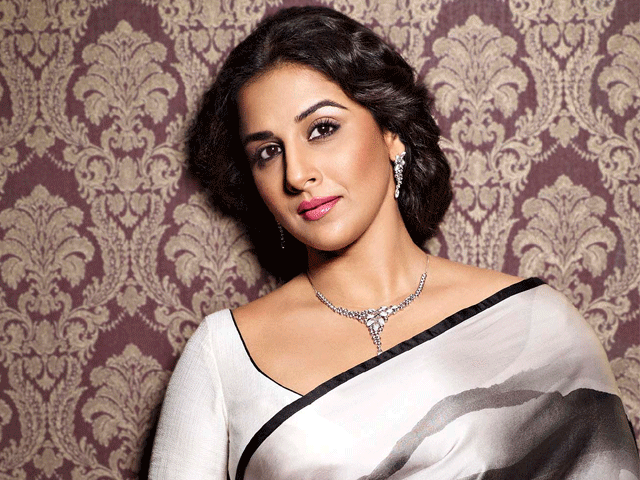 ---
Carrying herself exceptionally well in a long mustard printed coat paired with flowy pants; she walks in the plush meeting room at the Oberoi Hotel in Dubai, where our interview was scheduled to take place.

After a brief introduction, and a few pictures that every fan would click with her, she grabs a cushion while sipping her coffee, and we start our conversation with her forthcoming film, Kahaani 2, and what made her take it up.

Here's how Vidya Balan's life has changed after marriage

"Sujoy [director] narrated the story to me and I loved it completely. I thought that if any story deserves to be told as Kahaani 2, it has to be this story of Durga Rani Singh," Balan responds as I ask her why she chose to be a part of the film's sequel, whereas Ishqiya's second installment, Dedh Ishqiya featured Madhuri Dixit instead.

"I felt compelled to tell this story. The actor inside me was excited about the prospect of playing this character - somebody who very unpredictable and 'unseemingly' complicated (she smiles)."




Vidya has rubbed shoulders with Shahrukh Khan, Akshay Kumar and other leading men of Bollywood, however, she's carved a niche of her own by doing women-centric films such as Dirty Picture, Kahaani amongst others, and not only where these critically acclaimed but also commercially successful.

"I'm the most wanted person in my life. I'm a woman, so I look for the same thing in films [chuckles]," the actress reveals when I ask her whether her choice of films have been conscious decisions, or destiny had played its part. "Also, today's women-centric films are more wholesome, more entertaining and not just a saga of someone going through trouble and overcoming problems. They have started humanising women characters."

Vidya Balan set to star in Pakistani film?

"Over the past few years, it had not been a conscious decision, but I respond to women like that or to stories like that, which is why I tend to choose such films or these stories simply come to me. The universe is conspiring to bring us together," she laughs it off as we proceed with our conversation.

While she tends to lose herself completely in every role that she does, I ask what exactly undergoes during the process of rehearsals and pre-production preparations:

"My preparation is actually just sitting with the director and understanding the role. Sujoy and I talk a lot about the story, about the world [that's been portrayed] and its problems, but I don't sit at one place and prepare like I do with other directors," she says of the Kahaani director. "With Sujoy it's just different. For every story, the subject dictates what's requires of the actor," she shared.

Balan's favourite actor in B-town happens to be her Paa co-star, Amitabh Bachan and she realised she wanted to take up acting when she saw Madhuri in Ek Do Teen Tezab. She also believes that Sujoy is the only director who is able to "get the best out of her, and knows exactly what needs to be done."

The diva signs off, sending tons of love to all her Pakistani fans and thanking them for all the support that's come her way.

Have something to add to this story? Share it in the comments.
COMMENTS (1)
Comments are moderated and generally will be posted if they are on-topic and not abusive.
For more information, please see our Comments FAQ