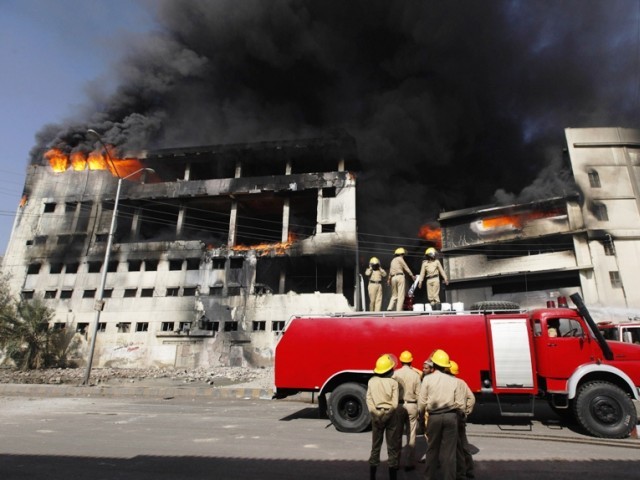 ---
At least two people were killed on Saturday when a blaze erupted in the Kemari neighbourhood of Karachi .

The fire was caused by gas pressure inside an oil tank. Fire brigades were busy extinguishing the flames, Jackson police said.

The body of the deceased worker has been sent to Karachi's Civil Hospital. According to Express News, the worker died after a roof blew up due to the blaze. Around four people were believed to be present at the spot when the fire erupted. Additionally, it is feared that the intensity of the fire might cause the fuel tank to collapse any moment.

Rescue officials said more vehicles have been requisitioned to put out the fire. According to them, chemical foam was being used to extinguish the flames.

At least 14 killed, 59 injured in Gadani shipbreaking yard fire

On November 1, 14 people were killed and 59 wounded when a gas cylinder explosion ignited a fire inside an oil tanker being broken up for scrap at Gadani shipbreaking yard.

Nasir Mansoor, a representative of the National Trade Union Federation of Pakistan, said the explosion was so big it blasted pieces of metal two kilometres away.

Similarly, in June, fire engulfed a local factory in Karachi's SITE area. A large section of the building was damaged by the fire, which is yet to be extinguished. No casualties were reported in the incident.

In March, several workers fell unconscious while goods worth millions of rupees were gutted when a fire broke out in the basement of a private paint-manufacturing factory in Karachi's SITE area.
COMMENTS
Comments are moderated and generally will be posted if they are on-topic and not abusive.
For more information, please see our Comments FAQ