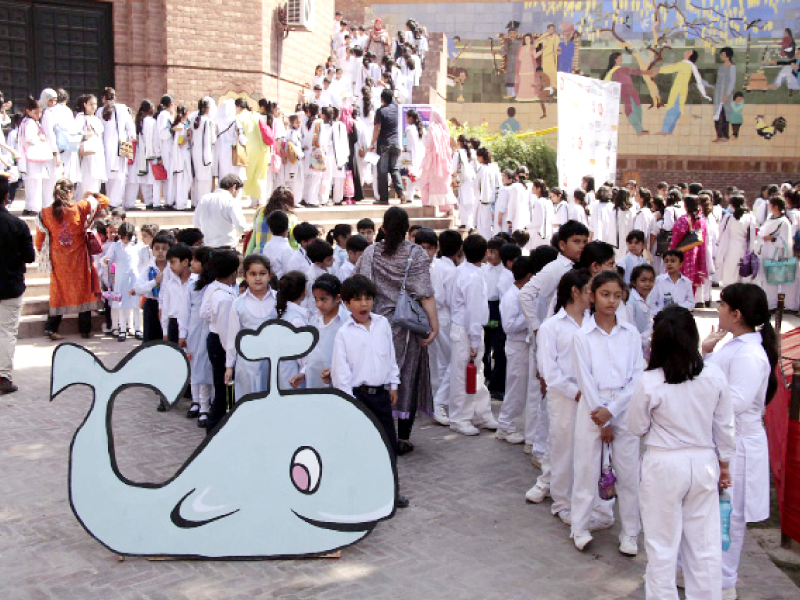 ---
KARACHI: The Children's Literature Festival (CLF) is back in Karachi with a school-based CLF that took place at the Deep Chand Tikumdas Ojha (DCTO) campus in Lyari where Universal Children's Day was celebrated.

DCTO is a self-funded school registered through a trust and adopted by the Kiran Foundation, which educates almost 500 children in classes ranging from nursery to class eight. The students are underprivileged children of Lyari; a majority of whom have never been to school before.

By taking the festival to the school, CLF aims to introduce and ignite among these kids a curiosity that is the basic tool for learning. The mission tries to help develop children with the desire to gain skills like reading, which allows them to discover for themselves a world full of wonder and adventure beyond the confines of school and childhood.

The opening ceremony was inaugurated by CLF director Rumana Husain. "We should work hand in hand for school-based learning and how it can be done," she said. Husain also conducted a story-telling session at the school.

During the festival, a session, titled 'Science Fuse', was also conducted to teach students, in a fun way, about science and scientific techniques.

Through the festival, students were introduced to activities and skills such as robotics, storytelling, poetry and much more.

Published in The Express Tribune, November 25th, 2016.