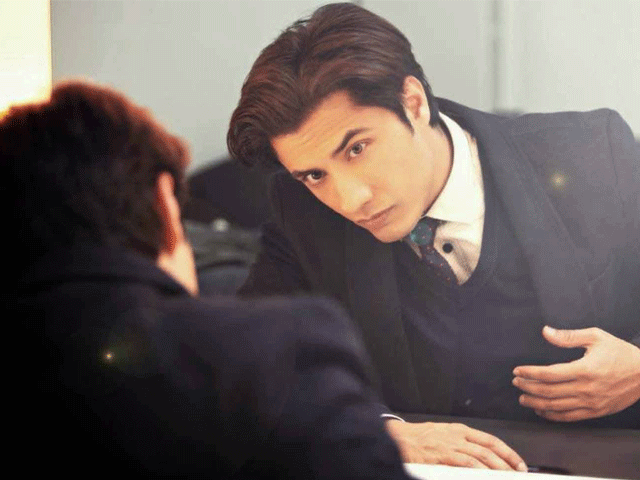 ---
Actor-cum-singer Ali Zafar has finally opened up about his role in the upcoming Bollywood film Dear Zindagi.

Working in Pakistan made me a better human, Indian actor says

In a recent interview with Quint, he shared what he has been up to on the condition that the ban on Pakistani artistes is not mentioned. Ali said he has no regrets about not being in India for the release of his film and said, "One should be grateful for what one has."

On working with Gauri Shinde, Ali revealed saying, "I still remember the day I was watching Gauri's English Vinglish and telling myself that I would love to work with this director one day. And so it happened. I am blessed, I guess."

Most importantly, when asked about his equation with Alia, he said, "Alia is as lovely a person as she is on screen, and great to work with. I found Alia to be a thorough professional engrossed in her character. Gauri is extremely passionate about her writing and work, and is a real gem. SRK is SRK! What can one say about him?"

Quite unlikely of Ali, but he also shared subtle details about his role. He said, "I play someone very unlike me. A good-looking, charming musician-singer who she happens to meet one fine night and..."

Ali further shared that he is working on his fourth album and his first Pakistani feature film. When asked about his younger brother, Ali said that he is ready to be the next big thing for sure.

Alia Bhatt reveals whether Ali Zafar will be replaced in Dear Zindagi

When asked if there is any rivalry between Fawad and him, Ali opened up and said, "We share a very warm rapport. There has never been any sense of competitiveness between us. In fact, I've always supported him and his movies. He's someone I've always admired. He is far more talented than I can ever be. We might come together for a film. It would be a pleasure working with him."

Have something to add to this story? Share it in the comments.