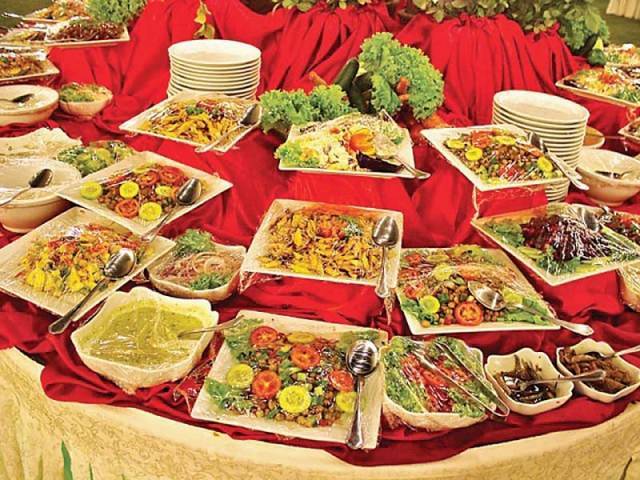 ---
FAISALABAD: Restaurants, hotels and beverage depots across Punjab have been given time till December 15 to improve cleanliness standards and product quality as per laws. After the given date, a province-wide crackdown would be launched under which strict action would be taken against those found guilty of not abiding by the law.

This was said by Punjab Food Authority Director-General Noorul Amin Mengal on Saturday in Faisalabad.

"All the food manufacturing units and restaurant owners have been given relaxation till December 15 to ensure sanitation on their respective premises [and implement the food act]," he said. "The premises would not be sealed during the relaxation period, but expired and substandard food items would be discarded during inspections by food safety officers."

Health hazards: Citizens protest sale of unhygienic food

He vowed vigorous operations would continue against contamination of food so that the menace is rooted off.

For reservations on part of the business community, the director general said PFA was working to eliminate the mafia that adulterates food. He added they were doing so in a systematic and transparent manner, expanding their scope of work across the province instead of focusing only on big cities.

Rooting out

Moreover, he said, an awareness campaign would also be started wherein food safety officers would provide advisory services to the owners of eateries so that they could improve processing and production of food.

He maintained the vigilance wing of Punjab Food Authority was being established. It would comprise ex-service persons to detect the dens of adulteration mafia, besides keeping an eye out for corruption or mismanagement.

Mengal suggested seminars be held and informative pamphlets be distributed among owners of eateries, hotels and food centres.

He added the amount in penalties has been increased by the legislation in order to strengthen the law and subsequently eradicate contamination of food.

Trim hair, clip nails, RCB tells food sellers

The director general said Rs500,000 would be given as a reward to those who will report the dens of adulteration mafia.

Ongoing operations

Hundreds of food outlets have been fined or closed for not following proper quality over the past year across Punjab. These raids have highlighted the appalling state of hygiene at most of the eateries and have also provided the customers an opportunity to report any establishment that they find working in unsanitary conditions.

The Punjab Food Authority was established under the Punjab Food Authority Act, 2011 to ensure availability of safe and wholesome food for consumption.

Published in The Express Tribune, November 20th, 2016.