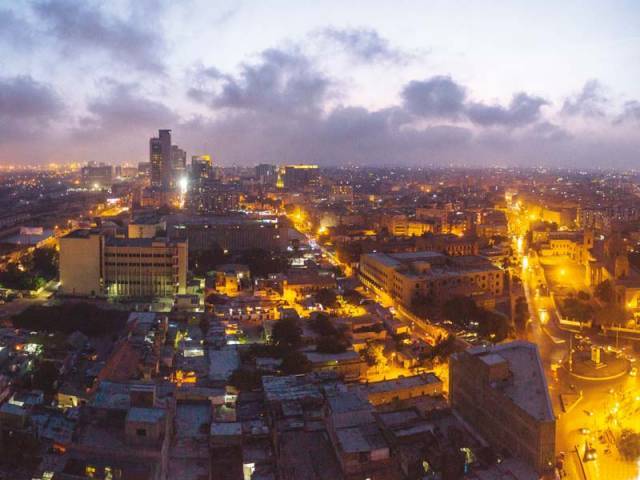 ---
KARACHI: The II Chundrigar Road was reopened for traffic after it was shut down on false information that a bomb had been planted at one of the buildings situated on the main artery on Friday.

Panic gripped the entire area after news surfaced that a bomb had been planted at the State Life Insurance Company building on II Chundrigar Road. A large contingent of law enforcers, including the police and Rangers, were called in. The bomb disposal squad also reached the spot and thoroughly checked the insurance company's building.

After a thorough search, the building was cleared by the bomb disposal squad and the staff of the company returned to their work after at least two hours. "We checked the entire building and found no trace of any bomb," said SP Shehla Qureshi. "An anonymous person called the company at around 1pm and threatened them about the presence of a bomb inside the building, which caused panic among [the employees]."




Soon after this, the traffic at one of the busiest thoroughfares of the city was suspended by the authorities to avoid any untoward incident, while alternative routes were designated by the traffic police until the bomb disposal experts cleared the building. This caused massive traffic jams in the surrounding areas.

Police officials said that they have noted the phone number from which the company received the threatening call, adding that the call was made from rural Sindh. They said that a special police team has been constituted to be sent to rural Sindh to trace and arrest the suspect and ascertain the motive behind the bomb hoax.

This is not the first time that anonymous callers have made threatening calls to offices located on II Chundrigar Road. In the past, anonymous callers had also made threatening phone calls to a newspaper and a foreign bank located on the same artery.

Published in The Express Tribune, November 19th, 2016.

 
COMMENTS
Comments are moderated and generally will be posted if they are on-topic and not abusive.
For more information, please see our Comments FAQ