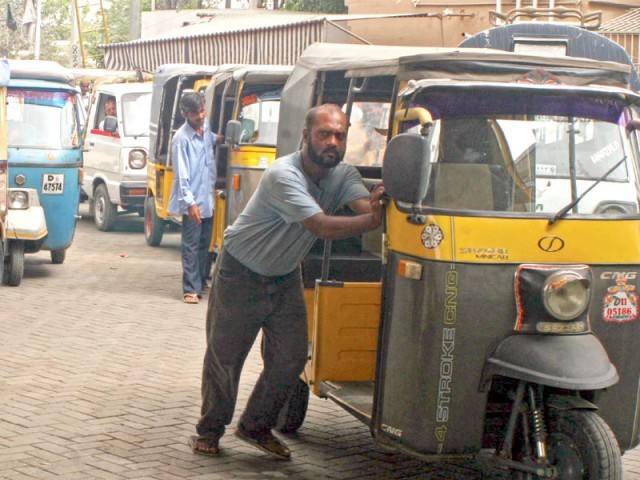 ---
HYDERABAD: The Sindh High Court (SHC) has barred fuel stations in Sindh from selling compressed natural gas (CNG) to public transport vehicles and ordered the Sindh government to remove CNG cylinders from these vehicles. The Hyderabad Circuit Bench also ordered the federal and provincial governments to compensate victims and heirs of victims of cylinder explosions in public transport vehicles.

"SSPs and deputy commissioners [DCs] of Sindh are directed [to] ensure that all CNG filling stations [have been] restrained from providing CNG/[liquid natural gas] to vehicles, which fall within the definition of public transport'," read an order passed by a division bench, comprising Justice Salahuddin Panhwar and Justice Muhammad Iqbal Mehar.

Govt revolutionising public transport: Punjab CM




The bench noted that refusal by CNG stations will compel transporters to voluntarily remove the cylinders. "[The chief secretary and [divisional] commissioners shall ensure that all DCs are complying with the directions," read the order

During the hearing, petitioner Abdul Nasir Khan pointed out to the court that the SHC's July 28 order in this regard has not been complied with. "We are of the view that this basic responsibility is of the concerned police [department] and RTA [Regional Transport Authority] to take action against all [the] transport vehicles violating the judgment of this court."

The bench ordered the police and transport authorities to implement the order within 15 days and submit a compliance report on the same. Upon the court's inquiry about compliance of its July 28 order, district regional transport authority secretary Saudur Rehman said that they have removed the cylinders from hundreds of public transport vehicles.

Filling stations in Sindh: Regulator calls CNG

However, he claimed that the removed cylinders were handed over to the police, who released them to the owner transporters after taking affidavits claiming they would not use them in their vehicles. Noting that it was the onus of the transport authority to maintain records of such owners and their vehicles, the bench ordered the secretary to submit details of those vehicles and owners within five days.

Compensation

The petitioner pleaded the court to order the government to compensate victims of a 2014 incident on the Mirpurkhas-Khipro Road, in which 13 persons died and many were injured after a cylinder exploded in a van. Referring to a 2012 high court order in a suo motu petition, the bench ordered the federal and provincial governments to pay Rs700,000 compensation to the heirs of the deceased and Rs200,000 to the injured.

The 2012 judgment based its formula for compensation on the federal government's contribution of Rs400,000 and Sindh government's Rs300,000 for each deceased of the Baldia factory fire incident. It ordered payment of a similar amount to the families of victims of a December, 2011, explosion in a van in Setharja, Khaipur, which claimed 17 lives. Most of the victims were labourers at a cotton factory.

In light of this 2012 order, the SHC directed the government to compensate the victims of the 2014 incident in Mirpurkhas. The court will resume hearing of the petition on December 15.

Published in The Express Tribune, November 19th, 2016.