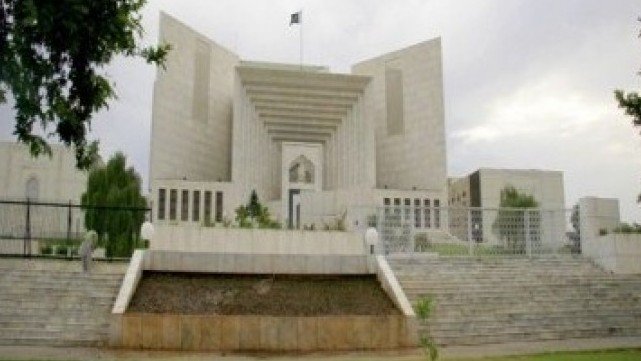 ---
ISLAMABAD: The Supreme Court of Pakistan on Monday reserved its verdict on the construction of multiple projects in F-9 Park, also known as Fatima Jinnah Park till May 13.

The three-member bench headed by Chief Justice Iftikhar Muhammad Chaudhry also featured Justice Ghulam Rabbani and Justice Khalilur Rehman Ramday. Capital Development Authority (CDA) counsel Mian Allah Nawaz admitted that in the execution of the F-9 project, his clients had breached of article 18 (freedom of trade, business etc) and also that there were irregularities in the master plan.

However, his appeal to the court for mercy was unhesitatingly shot down by Chaudhry who said that failure to allow competition negates the principle of transparency. Meanwhile, the counsel for Nazria-e-Pakistan tried hard to convince the bench to agree to the construction of Aiwan-e- Quaid and a public library in the park but the bench was unmoved.

"We appreciate good work and we are not against its construction but [not in a] public park; secondly, [since] you're getting money from the government, why don't you let the government run it?" The counsel also told the bench the cost of the project was Rs200 million. "Since the CDA has already confessed it violated article 18, a beneficiary cannot claim benefit of this decision," said the chief justice.

The bench also observed that 95 per cent of the people who visited public parks were poor and could not afford the food offered by foreign franchisees. The CJ advised the CDA to prefer indigenous companies while advertising such projects. The bench also said the entire project was beset by lack of transparency as the CDA could not produce any relevant documents apart from notifications issued by the PM Secretariat.

Published in the Express Tribune, May 11th, 2010.