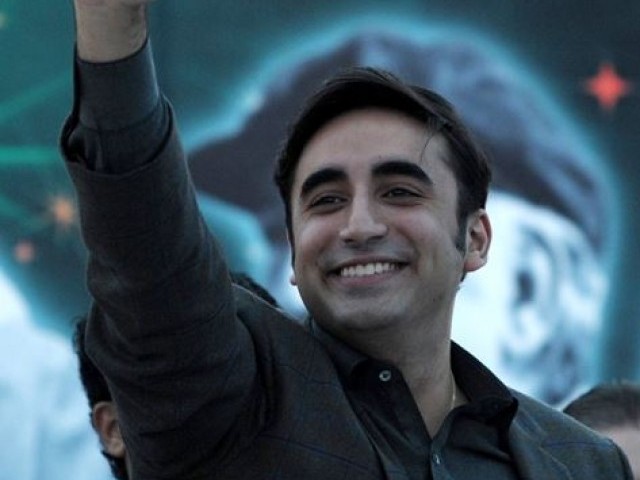 ---
Pakistan Peoples Party (PPP) chairman Bilawal Bhutto is backing Hillary Clinton for US president, he revealed in a tweet on Monday.

Three days before election, Trump and Clinton fight to win Florida

Bilawal showed his support for Clinton by responding to a tweet that read, "A lady who was lined up to get a glimpse of Shaheed Benazir Bhutto is now going to be the president of the most powerful country of the world."

"Insh'Allah #ImWitHer," he added.


Insh'Allah #ImWitHer https://t.co/5hTiNM5BaV

— BilawalBhuttoZardari (@BBhuttoZardari) November 7, 2016


The tweet was referring to the time when Clinton and her daughter, Chelsea, were in London and noticed a commotion outside the Ritz Hotel, according to Clinton's memoir, "Living History." When they discovered that people were lining up to see Benazir, they joined the crowd and watched her as she made her way into the lobby of the hotel.

Election Night in America: what you need to know




A few years later when Clinton became the first lady of the US and Bhutto had become prime minister, the two met again when Bhutto invited her to Pakistan. Clinton described Bhutto as "brilliant and striking," NYT reported.




"Bhutto acknowledged the difficulties faced by women who were breaking with tradition and taking leading roles in public life," Clinton wrote about her. "She deftly managed to refer both to the challenges I had encountered during my White House tenure and to her own situation. 'Women who take on tough issues and stake out new territory are often on the receiving end of ignorance," she concluded.

Pro-Trump ad attacks Clinton aide Huma Abedin's 'Pakistani origin'




Clinton has a long list of influential supporters, including US President Barack Obama, rock star Bruce Springsteen, Katy Perry, Beyoncé, Jay Z, Jennifer Lopez, Marc Anthony and Miley Cyrus among others.

Americans are getting set for a long Election Night of waiting to see who the 45th US president will be — Hillary Clinton or Donald Trump. Opinion polls show Clinton still holds advantages in states that could be critical in deciding the election.
COMMENTS (1)
Comments are moderated and generally will be posted if they are on-topic and not abusive.
For more information, please see our Comments FAQ