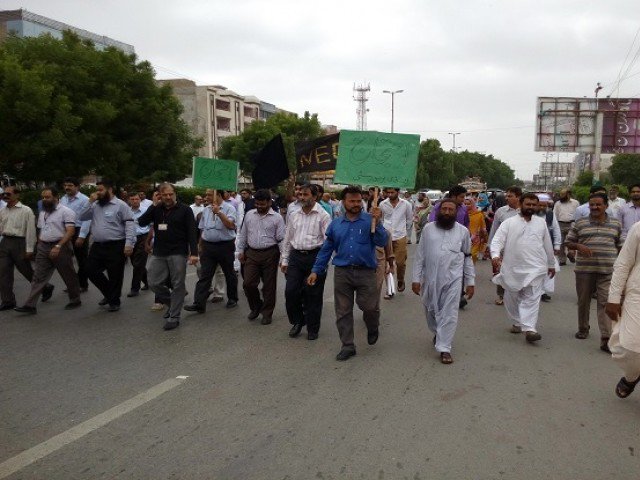 ---
ISLAMABAD: Capital's teachers, dissatisfied with the response of the government to their demands for promotions and upgradation, have announced that they would broaden their strike from today.

Students, as has been in the case of the strike of daily wage and regular teachers, will be suffering the most in this latest boycott.

In a statement released on Sunday, Professor Rasheed Khan of the joint action committee of regular teachers in the capital said that other staff from educational institutes will be joining the strike.

"All officials such as vice principals, exam controllers, DDOs, proctors, transport in charges, and sports in charges are going to not only boycott their duties, but also their offices," Khan said in the statement. "No one will sit in their office and perform their duties. All the officials will sit in staff rooms with their colleagues," the statement added.

Khan said that the JAC had held multiple, separate meetings with the additional secretary of the Capital Administration Development Division minister, adviser to the prime minister, and the Federal Directorate of Education director general. "Despite assurances from the officials, the meetings have not yielded any result."

Khan also accused officials and the media of misguiding and confusing the public on the issue. He added that CADD Minister Tariq Fazal Chaudhry, the CADD secretary, adviser to PM and the FDE chief are expected to hold a meeting today (Monday) to discuss the strike and to hammer out a solution.

Published in The Express Tribune, November 7th, 2016.