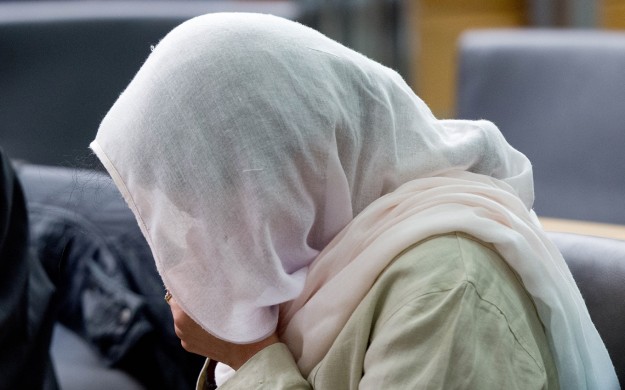 ---
MULTAN: A woman victim of a horrific honour crime was recuperating at a hospital on Thursday, even as the local police failed to arrest her brothers who gouged out her eyes and cut off her limb in the impoverished southern Punjab a day earlier.

One of the brothers of Shareefan Bibi, 40 and mother of five, suspected that she was involved in the abduction of his daughter, Aasia, in Shehr Sultan village of Muzaffargarh.

Woman's eyes gouged out, limbs cut off by brothers for alleged kidnapping

The brothers are at large as Awais Ahmad Malik, the district police officer, has thus far done nothing except for cobbling together an investigation team -- that too after the provincial chief minister intervened.

Shahbaz Sharif has given the provincial police chief 48 hours to arrest the suspects.

When asked what the police have done to arrest the fleeing culprits, DPO Malik said they were conducting raids but couldn't arrest either the two brothers or seven other co-accused nominated in the FIR. The FIR was registered on Wednesday under Sections 373, 334/324, 148 and 149 of the Pakistan Penal Code on the complaint of Nusrat Mai, a daughter of Shareefan.

Those nominated are Muhammad Afzal, Muhammad Muneer, Aslam, Khaleel Ahmad, Rasool Bakhsh, Abdus Sattar, Muhammad Altaf, Ghulam Abbas, Sanwal and Aziz Mai.

Shareefa is recuperating in Ward No 12 of Multan's Nishtar Hospital where medics said her eyesight hasn't been affected, though she has bruises and swelling around her eyes.

"After we unstitch her wounds, she will be able to see, Insha Allah," Dr Anas told The Express Tribune. "X-ray examination shows we will have to operate on her knees."

Brother kills two sisters for 'honour' near Lahore

Munaza Mai, a second daughter of Shareefan, revealed that it was a matrimonial dispute. Aasia was betrothed to Shareefan's son. "My uncle wanted vatta-satta, kind of bride exchange, but my mother refused," Munaza said.

"The nine people [nominated in the FIR] took me and my mother to my uncle's house, where they tied me with rope and gouged out my mother's eyes with a knife and cut off her legs with an axe." Nusrat said three of the culprits, namely Afzal, Muneer and Aslam, had been threatening her of dire consequences since she lodged the FIR.

Afzal, a resident of Mauza Kotlaa, Shehar Sultan, suspected that his sister Shareefan had helped his daughter Aasia run away from home. Police said Afzal has already registered a case against Shareefan.

Civil society activists condemned the ghastly torture of Shareefan and staged a protest against rising incidents of honour crimes in South Punjab. An activist of the New Vision Foundation blamed police apathy for growing honour crimes.

"Almost 16 incidents of honour killing have been reported in Muzaffargarh since DPO Malik  took charge in the district," she told The Express Tribune.

Advocate Gul Afshan said it was a gruesome reality that women continue to be killed with impunity in the name of honour in our patriarchal society and in most cases the culprits go scot-free.

Published in The Express Tribune, November 4th, 2016.