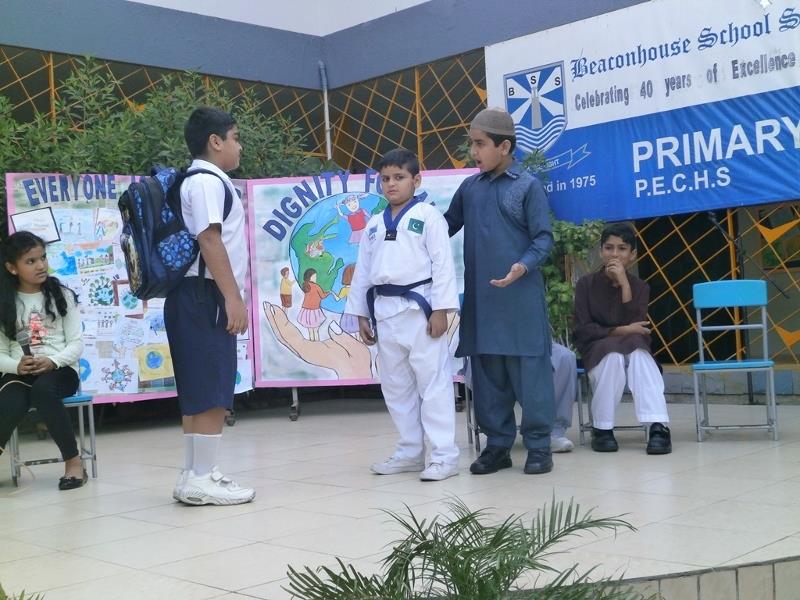 ---
LAHORE: Exploring new ideas and understanding the needs of the future, especially that of the changes that are happening in the educational arena and those that will happen and are hard to predict, the Beaconhouse has initiated a three-day festival of ideas that will begin today (Friday) in Lahore, said Beaconhouse School System CEO Kasim Kasuri.

The event is expected to host over 200 speakers over the three days who will take part in panel discussions, interviews, keynote talks and presentations, Hackathons and workshops, debates and cultural performances.

"We, as an educational institution, want to explore new concepts, ideas and the way the world will change," Kasim said while speaking to The Express Tribune.

"This understanding can help us with evolving the education landscape and educate our students with that knowledge. We don't know what jobs will be automated in the next 10 years and what new fields of studies and what new employment opportunities will be available," he said.

The school will holding a three-day event titled 'A World of Tomorrow' with the theme 'Seeking Inspiration and Equilibrium in a New Age' starting on November 4 and will continue till November 6. The event will take place at four separate locations concurrently. The venues include Royal Palm Golf and Country Club, TNS Beaconhouse DHA campus, Beaconhouse Newlands and Beaconhouse Liberty Campus. The opening session will take place at Royal Palm Golf and Country Club today (Friday) at 9am.

Kasim said the whole event would explore different technological, social and future venues underpinned by the theme of education.

"We have invited artists, teachers, journalists and academics to talk about the future and how to bring about a positive change in society," he said adding that another important aspect of the discussion would be on constructive and destructive use of technology, such as social media.

"We know that multiple problems afflict all cultures and societies including war, greed, poverty, disease, nationalism, unemployment, sectarianism, terrorism and issues of social justice," the chief said. "Embracing a more optimistic and inspirational vision, the school dares to imagine a world of the future in which we may all flourish as unique individuals held together by the tapestries of our cultures, traditions and conjoined history," he discussed adding that through developing our intellectual, emotional and social competencies, we would understand the global phenomena that both afflict us and drive us to create a better world.

Explaining the objectives, Kasim said 'A World of Tomorrow' would consider the future through five broad and sometimes overlapping dimensions.  "Each dimension will be explored through a series of panel discussions, debates, presentations, interactive workshops, Hackathons, exhibits and displays, and a foreign film festival."

Published in The Express Tribune, November 4th, 2016.