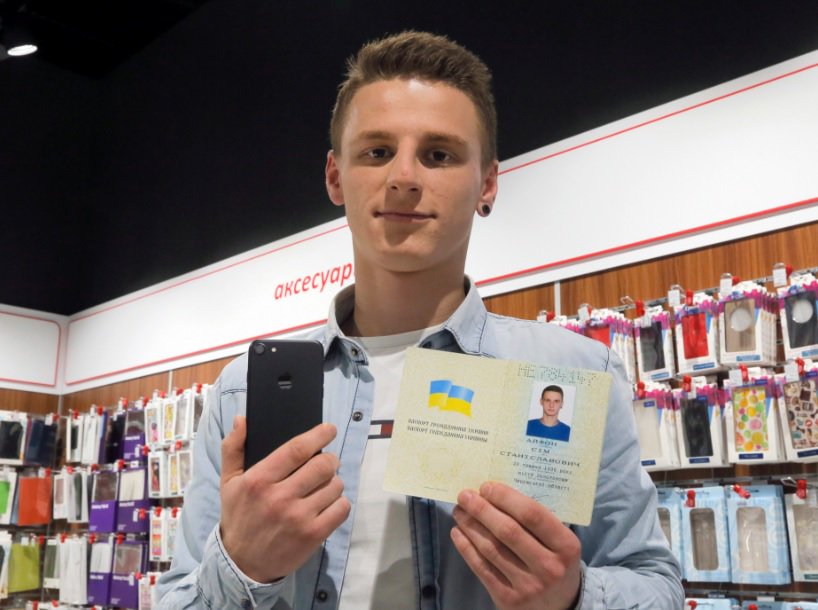 ---
A Ukrainian man has legally changed his name to 'iPhone 7' to win the newly released Apple phone.

Who in Southeast Asia pays the most for an iPhone 7?

Olexander Turin is now officially known as iPhone Sim (Seven in Ukrainian), after an electronics store in Kiev offered the Apple phone to the first five people to rename themselves after the device.


Dude changed his name to 'iPhone 7' to win an iPhone 7 - makes sense to me since the name change cost $2 & the phone costs...many $$ #Really pic.twitter.com/5pMF13TO0K

— KiSS 92.5 (@KiSS925) October 29, 2016


Apple's iPhone 7 more expensive to make

But not everyone was happy with the name change, with some of the man's family and friends finding it "difficult to accept."

His sister, Tetyana Panina, told AP it was "hard to believe it's true" but has now accepted her brother's new identity. "Each person in this world is looking for a way to express himself," she said. "Why not to do that in this way?"

iPhone 7 vs Samsung's Galaxy Note 7: Which is faster?

Now that he has the phone, the 20-year-old has admitted he may revert to his original name when he has children. While the phone would have cost the man US$850 in Ukraine, a simple name change is only $2.

This article originally appeared on RT.