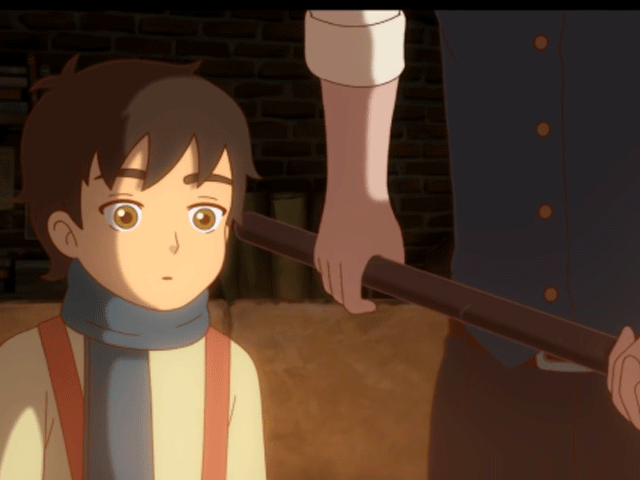 ---
Helmed by singer and animator, Usman Riaz, the trailer of The Glass Worker is out and it has managed to create quite a buzz among audiences.
Upcoming: 'The Glassworker' works its magic
In a recent post by TED  Follows, Usman scribed in detail as to why he decided on making his characters speak in Urdu for the film. "I grew up in Pakistan watching animated films made in Japan and America. When I was a child, the worlds of Studio Ghibli and Disney were one and the same to me. I watched most of the Japanese films with English subtitles, and I never found it strange that characters living in imaginary European settings behaved as though they were from Japan — with Japanese customs and speaking in Japanese. Similarly, I never found it strange that Mulan, which is set in China, or Aladdin, set in the Middle East, featured teenagers speaking with American accents and behaving mostly like Western teens," he wrote.
"I want to harness this very potential in my own hand-animated film, The Glassworker. I have chosen to place the story in an imaginary European setting. My characters live in political and economic conditions that resemble Pakistan — and they will speak Urdu, my national language."
Usman describes in detail why Urdu is so important to him and said, "First and foremost it is a rich, historically significant language, and I want to introduce people who may be unfamiliar with it to its beauty."
"Secondly, I want to shake things up in my own country: Pakistan is so heavily influenced by colonial rule that it has never really gotten a chance to explore itself in a modern and subtle way. Pretentious old artists still pine for dead Urdu poets, while new artists chase after approval from the West. Pakistani youth only speak in English, and have little regard for Urdu, but many people in Pakistan are guilty of holding English up as the more valued language. Why not turn that on its head? Why not create a predominantly Western setting and make the characters speak better Urdu than Millennials in Pakistan?," he shared.
Usman Riaz's 'The Glassworker': Pakistan's first hand-drawn animated film
On the sets being European, he clarified saying, "I decided a European-based setting would be easier for animation audiences to connect with, because it would be familiar  -  but injected it with Pakistani values, customs, and language, drawing on my own experience of growing up there. I hope that as this unique collage of language, culture and story makes its way to a global audience, people both in Pakistan and around the world will have their eyes and ears opened in some small way to the riches of our culture and language — just as my mine were opened and my curiosity sparked of faraway cultures as a child."
Watch the trailer here:
Have something to add to this story? Share it in the comments.
COMMENTS
Comments are moderated and generally will be posted if they are on-topic and not abusive.
For more information, please see our Comments FAQ