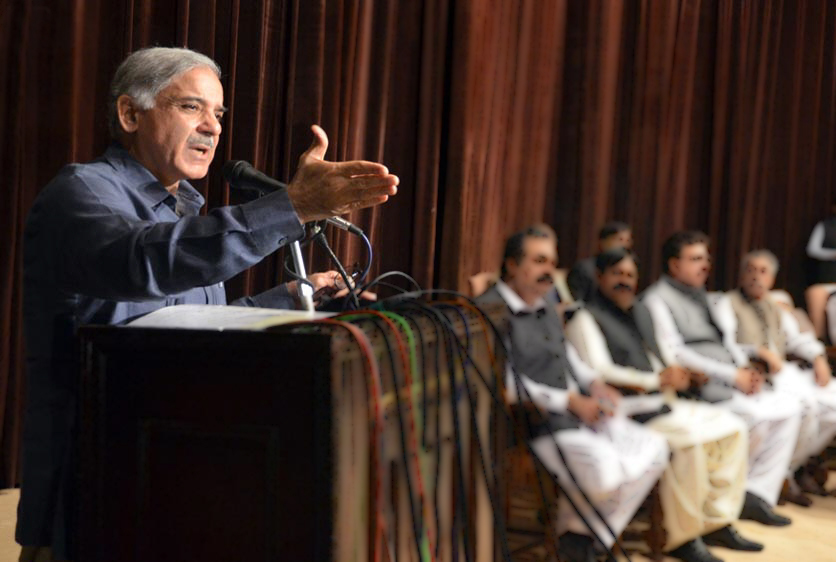 ---
ISLAMABAD: Two days after Pakistan Tehreek-e-Insaf (PTI) chairman accused the Punjab chief minister of receiving kickbacks on development projects, Shahbaz Sharif sent on Friday a legal notice to Imran Khan, demanding an apology for leveling 'baseless accusations' against him.

The legal notice, addressed to the PTI chief, asked to apologise within 14 days or face a legal action for leveling 'false accusations' against the Punjab CM of receiving Rs26 billion in kickbacks on development projects through a "front man".


Legal notice served to Mr. Niazi! pic.twitter.com/2EM2ZNXQVZ

— Shehbaz Sharif (@CMShehbaz) October 28, 2016


Imran had on Wednesday accused Shahbaz of receiving kickbacks through Javed Sadiq, a Canadian national. "Javed Sadiq, a Canadian citizen, is seen in numerous meetings with Shahbaz Sharif… he [Punjab CM] receives kickbacks through him," Imran told journalists in Islamabad.

Imran accuses Punjab CM of receiving kickbacks on development projects

The PTI chief claimed Sadiq had so far received Rs15 billion as commission and consultancy charges in several provincial projects, and is due to get another Rs10 billion or so.

"If I am proven guilty of corruption, me and my offspring will leave politics," Shahbaz had responded.
COMMENTS (1)
Comments are moderated and generally will be posted if they are on-topic and not abusive.
For more information, please see our Comments FAQ